Putin Oddly Asks Governor To 'Say Hello' To Russia's Dead Soldiers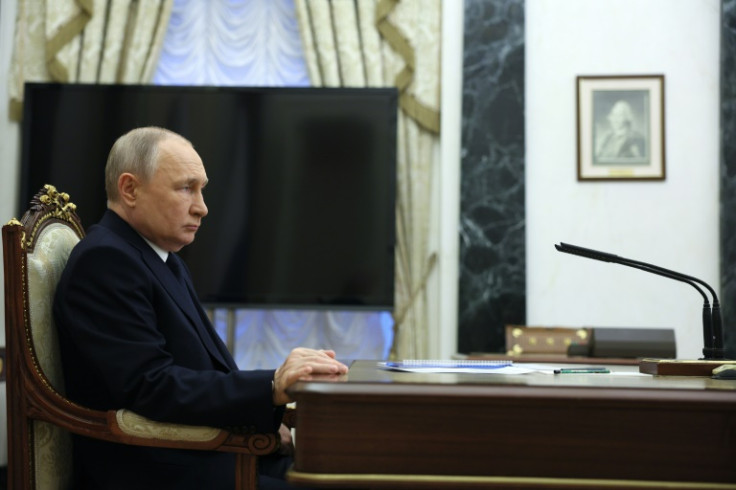 KEY POINTS
Kobzev brought up an anecdote of a Russian soldier who sacrificed himself to save his comrades
A transcript of Putin's odd comment was released by the Kremlin
Russia has lost more than 239,000 soldiers in the war in Ukraine
Russian President Vladimir Putin this week oddly asked a governor to pass his greetings to soldiers who have died in the 17-month-long war in Ukraine.
Irkutsk regional governor Igor Kobzev on Monday sat down with Putin for a meeting where they discussed solutions available to support Russian soldiers fighting in Ukraine. During the meeting, Kobzev brought up an anecdote about a Russian soldier who was killed after covering a grenade with his body, saving his fellow soldiers.
"Of these, the youngest, Hero of Russia, is Private Eduard Dyakonov, who died in Mariupol in March last year. He covered a grenade with his body, thereby saving his fellow soldiers. This is very valuable for us, for us, they are all heroes, they are in our memory, in our hearts," Kobzev said.
"Say hello to all of them," responded Putin, who was looking at a photograph, according to a transcript released by the Kremlin (via Google Translate.)
The Monday meeting comes as Russia's death toll continues to mount amid the war in Ukraine. The Kremlin has yet to release an official count of its military death toll. However, estimates from the Ministry of Defense of Ukraine put Russia's death toll at 239,010 as of Tuesday. The figure includes 710 soldiers killed over the past day.
Not all deaths among Russian soldiers are a result of the fighting against Ukrainian forces. Multiple reports point to Russian soldiers killing their own comrades due to arguments or low morale. A recently released audio of an intercepted phone call, for instance, recorded one Russian soldier who said they had to shoot their comrade dead after the latter opened fire at their brigade.
"F**k, yesterday was such a fun evening. The guy from the 12th brigade likely lost his grip yesterday and started fu**ing shooting us," the soldier said, per The Kyiv Post, citing the audio released by Ukrainian Military Intelligence. "Our guys shot him dead, I had to carry his body."
Last year, it was also reported that Russian soldiers have resorted to faking injuries and mutilating themselves to avoid being sent to the frontlines.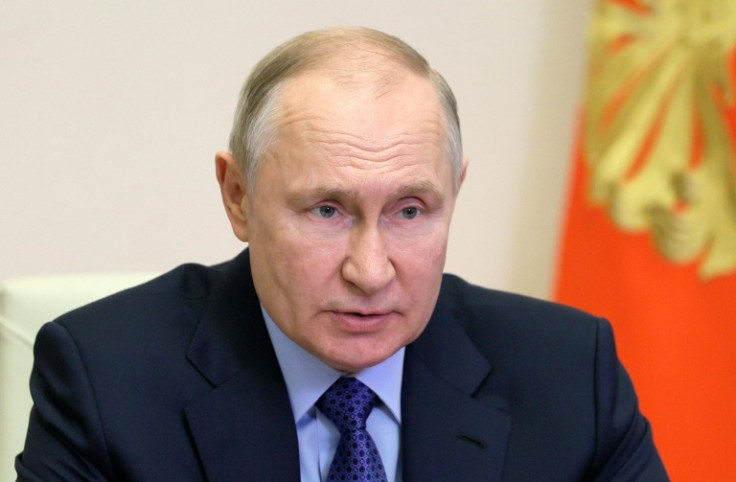 © Copyright IBTimes 2023. All rights reserved.