Putin Says 'Satan-2' Nuclear Warhead Launcher Will Be Deployed In Combat Soon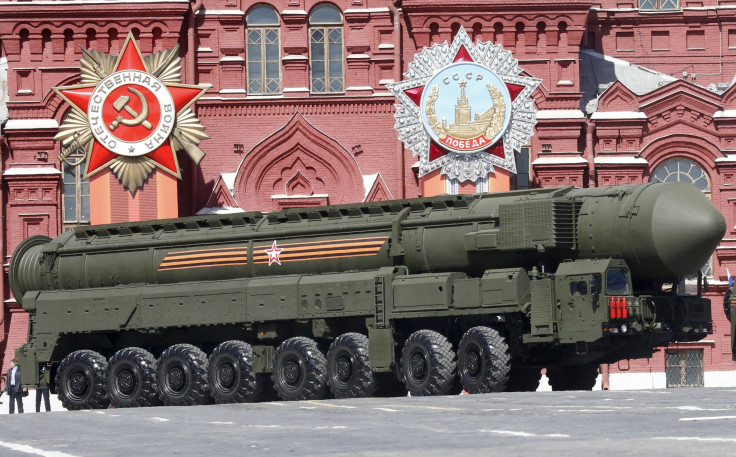 KEY POINTS
Putin made the announcement in a speech to new graduates of military academies
The Satan-2 missiles have a range of at least 18,000 kilometers
The Satan-2 missile can also carry hypersonic Avangard glide vehicles
Russian President Vladimir Putin on Wednesday said that Russia's Sarmat intercontinental ballistic missiles, dubbed "Satan 2," are ready to be deployed to combat soon.
Putin made the announcement in a speech to new graduates of military academies. However, he did not specify when exactly the Sarmat launchers will be put on combat duty or whether they would be used in the war in Ukraine, Russian state-affiliated media TASS reported.
"In the near future, the first launchers of the Sarmat complex with a new heavy missile will go on combat duty," the Russian president said, as translated via Google Translate. "In strict accordance with the plans, the arsenals of the aviation and naval components of the strategic nuclear forces are being replenished. The armaments of the Russian nuclear triad make it possible to effectively and reliably ensure strategic deterrence and maintain a global balance of power."
The RS-28 Sarmat intercontinental ballistic missiles, nicknamed "Satan 2" by NATO, was first unveiled by Putin in 2018. The missile, which measures around 112 feet long and weighs over 211 tons, can carry at least 10 multiple re-entry vehicles — each equipped with a nuclear warhead.
The warheads are known as Multiple Independently Targetable Re-Entry Vehicles (MIRVs), which means they can be sent to hit different targets. The missile has a range of at least 18,000 kilometers, meaning it can easily target most places on the planet, per Sky News.
In addition to carrying nuclear warheads, the RS-28 Sarmat missile can also carry hypersonic Avangard glide vehicles, another one of the several advanced weapons systems that Putin announced in 2018. At the time, Putin said the Avangard was capable of flying more than 20 times the speed of sound. He also said the Avangard was impossible to intercept.
Putin initially promised to deploy the Sarmat missile system at the end of 2022. However, the expected deployment did not happen.
Putin's announcement comes as Ukraine's military continues to make advances in the south, particularly in the town of Tavria. In a Telegram post, Oleksandr Tarnavskyi, a commander of joint forces in the country's south, said Ukraine has "killed and wounded" at least "three companies" of Russian soldiers, in addition to damaging "68 units of enemy military equipment."
Ukrainian forces have also successfully defended their position in the embattled city of Bakhmut where Russian troops were attempting — unsuccessfully — to regain their lost positions.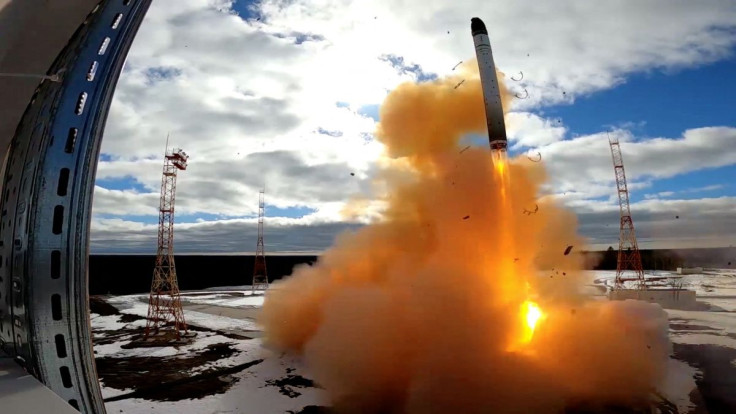 © Copyright IBTimes 2023. All rights reserved.