Putin Warns NATO Russia Has More Nuclear Weapons Amid Alliance's Support For Ukraine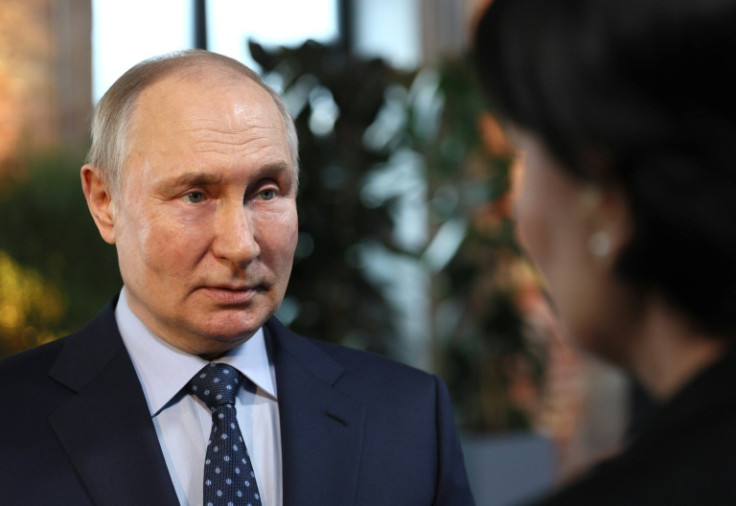 KEY POINTS
Putin delivered the warning at the St. Petersburg International Economic Forum
Putin noted that there is no need for Moscow to use nuclear weapons
NATO last week said it began training Ukrainian pilots to fly F-16 fighter jets
Russian President Vladimir Putin recently issued a warning against NATO for supporting Ukraine in the war, adding that Moscow has more nuclear weapons than countries in the alliance.
Speaking at the St. Petersburg International Economic Forum on Friday, Putin said Russia's large number of nuclear weapons serve as the country's "guarantee" for safety but said there is no need for Moscow to use them right now.
"Nuclear weapons are created to guarantee our security in the broader sense and the existence of the Russian state. But first of all, there is no need and secondly, the very fact of talking about it reduces the possibility of the threshold for using these weapons being reduced," Putin said, as translated by CNN.
"Also, we have more weapons like this than the NATO countries. They know it and they keep driving towards negotiation on reduction."
In the speech, Putin also warned that NATO may get drawn further into the Ukraine war amid its plans to send heavy military weaponry to Kyiv, including F-16 fighter jets.
Putin's warning comes months after he suspended Russia's participation in the New START nuclear arms reduction treaty with the United States. The deal allowed both countries to conduct inspections of each other's nuclear weapons sites. It also limited the number of deployed intercontinental-range nuclear weapons that Russia and the U.S. can have to no more than 800. The treaty was signed in 2010 by former President Barack Obama and his Russian counterpart Dmitry Medvedev.
His warning also comes after NATO last week revealed it began training Ukrainian fighter pilots to fly F-16 jets. The alliance has yet to deliver any F-16 jets to Kyiv but said the training paves the way for the delivery of the U.S. fighters.
"The fact that training has started provides us with the option to also decide to deliver the planes and then the pilots will be ready to fly them," NATO Secretary General Jens Stoltenberg said.
Kyiv has in recent days made small gains in the south and east, retaking the village of Piatykhatky in the Zaporizhzhia region, the Ukrainian military claimed. The International Business Times could not independently verify this claim.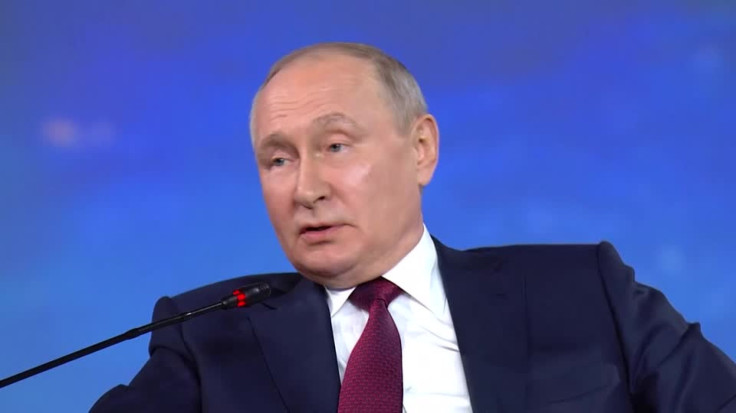 © Copyright IBTimes 2023. All rights reserved.