Russia May Use Nuclear Weapons For 'Defensive Purposes,' Asks Other Countries To Prevent Nuclear War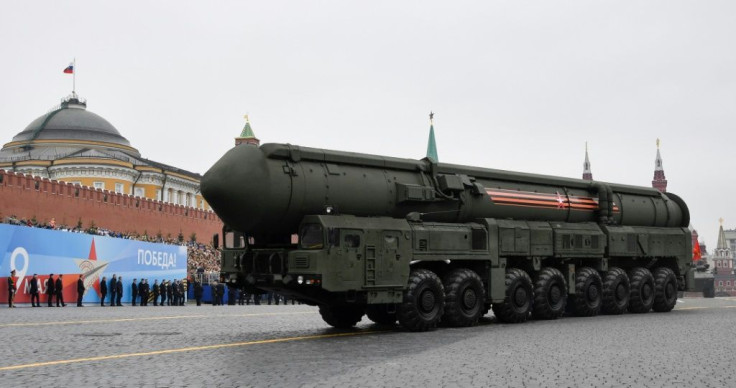 KEY POINTS
Russia's foreign ministry said the potential use of nuclear weapons may happen only in "extraordinary circumstances"
Russia claimed its does not want a nuclear war while calling on other countries to prevent it
A former adviser to Vladimir Putin urged Moscow to ramp up its nuclear escalation threats
Russia, which possesses the world's biggest stockpile of nuclear weapons, hinted at the possibility of using nuclear weapons to defend its territory.
In a news briefing on the sidelines of the St. Petersburg International Economic Forum Thursday, Russian Foreign Ministry spokeswoman Maria Zakharova noted that Russia's hypothetical use of nuclear weapons will be possible only for "defensive purposes."
"Russia's nuclear deterrence policy is strictly defensive. The hypothetical use of nuclear weapons is clearly limited by extraordinary circumstances within the framework of strictly defensive purposes," Zakharova said, according to the Russian state-owned news agency TASS.
But Zakharova said that Moscow does not want a nuclear war, pointing out that "there can be no winners in it."
"It must never be unleashed. We consistently call on all other parties to the joint statement of the leaders of the five nuclear states on the prevention of nuclear war and the inadmissibility of an arms race to adhere to these postulates," Russia's foreign ministry official said.
Russia's remarks came after a political scientist and former adviser to Russian President Vladimir Putin urged Moscow to ramp up its nuclear escalation threats.
Professor Sergey Karaganov, the honorary chairman of Russia's Council on Foreign and Defense Policy, claimed that threatening the West with the potential use of nuclear weapons would "save humanity."
Putin's former adviser claimed that Western countries are no longer afraid of Russia's nuclear weapons and that they "have unleashed a full-scale war" against Moscow on the Ukrainian battlefield.
On Wednesday, Belarus, Russia's close ally and neighboring country, announced that it has started taking delivery of Russian tactical nuclear weapons.
Belarusian President Alexander Lukashenko claimed the Russian tactical nuclear weapons are "three times more powerful than those [dropped on] Hiroshima and Nagasaki."
Lukashenko, a close ally of the Russian leader, suggested he could use the nuclear weapons to protect Belarus from aggression, arguing that they would serve as a "deterrent weapon."
In March, Putin agreed to deploy Russian nuclear weapons to Belarus but maintained that Moscow would retain control of the tactical nuclear weapons.
Putin pointed to the U.S. deployment of nuclear weapons to several European countries in the past as his reason for placing his country's nuclear warheads in their neighboring country.
The Stockholm International Peace Research Institute (SIPRI) think tank noted that Russia had added 12 more nuclear warheads to its stockpile since 2022, bringing the number of its nuclear weapons to 4,489.
Earlier this year, Russia suspended its participation in the New START, its last remaining strategic arms reduction treaty with the U.S., following the first anniversary of its invasion of Ukraine.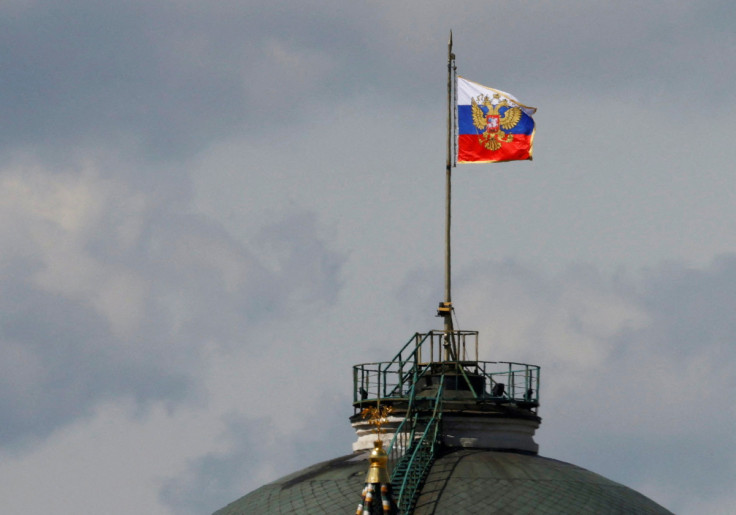 © Copyright IBTimes 2023. All rights reserved.