Putin's Rumored Girlfriend May Be EU's Next Target For Sanctions
Russian President Vladimir Putin's alleged girlfriend, Alina Kabaeva, may be the next target of European Union (EU) sanctions as the West continues to take aim at his inner-circle.
Alina Kabaeva, 38, is an Uzbekistan-born retired Olympic gold and bronze medal-winning gymnast, a model, and a former Member of Parliment. She and Putin have known each other for over a decade and she allegedly has four children with him. Kabaeva appeared in Moscow back in April but the public rarely sees her out.
According to a report from Bloomberg, the proposed sanctions would include an EU travel ban and asset freeze, though European governments would need to approve the measure. The EU has not officially signed off on the draft of the proposal but could do so as early as Friday.
Kabaeva would be one of two Putin allies the EU is considering sanctioning., along with Patriarch Kirill, the head of the Russian Orthodox Church. If adopted, this would be the sixth package of sanctions approved by the EU since Russia's invasion of Ukraine on Feb. 24.
In April, the Wall Street Journal reported that U.S. officials questioned whether sanctioning Putin's alleged girlfriend would enrage the leader. No one is safe from U.S. sanctions over the Russian invasion of Ukraine, the White House responded, though it has yet to announce sanctions on her.
Reports say friends have been trying to get Kabaeva to convince Putin to end the war. Still, she and the Kremlin have denied the allegations that she and the 69-year-old leader have had children together, or if they are romantically involved.
Rumors about her and Putin's relationship became public in 2008. The Kremlin denied a relationship existed between the two amid reports they planned to get married.
Kabaeva began running the Russian-state-owned National Media Group in 2014. The position allegedly includes an annual salary of $10 million. The website of the media outlet removed her photo and profile back in April, although it is unclear why.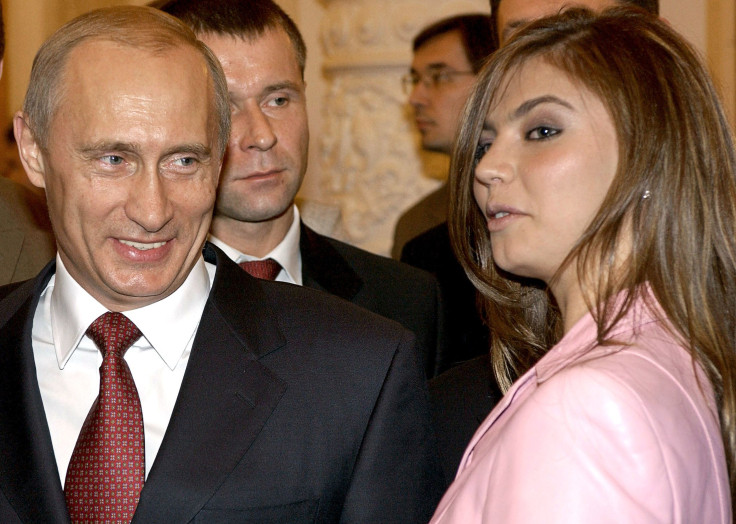 © Copyright IBTimes 2023. All rights reserved.
FOLLOW MORE IBT NEWS ON THE BELOW CHANNELS