Qatar And Terrorism: For Better Or For Worse, A Strong Connection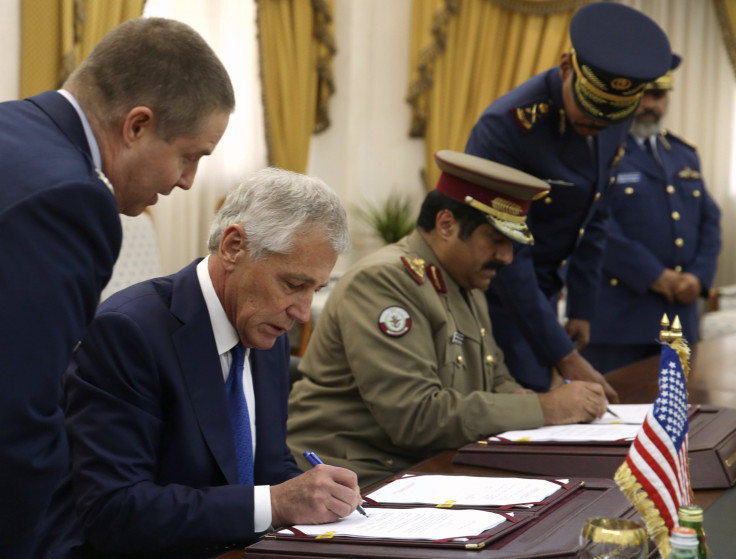 After Qatar helped secure the release of an American hostage by a Syrian al-Qaeda group, the tiny Gulf state's uncomfortably close relationships with terrorist groups are again in the spotlight, leaving Western allies wondering about its true loyalties. The U.S. has not made the details of Peter Theo Curtis' release public, but Curtis' family said he would not have been released on Sunday without Qatar's help. Meanwhile, the same day Qatar brokered Curtis' release, Ron Proser, the Israeli ambassador to the United Nations, wrote a scathing New York Times op-ed titled "Club Med for Terrorists" that called Qatar the "most prominent" ally of Hamas, which Israel has been battling in Gaza for the last seven weeks and the U.S. considers a terrorist organization.
"Qatar is not part of the solution but a significant part of the problem," Proser said. "…Every one of Hamas's tunnels and rockets might as well have had a sign that read 'Made possible through a kind donation from the emir of Qatar.'"
Others have also raised questions about Qatar's motives in recent weeks. Former Israeli President Shimon Peres accused Qatar of financing Hamas prior to leaving office in July, and German Development Minister Gerd Mueller blasted Qatar on Wednesday.
"You have to ask who is arming, who is financing ISIS troops?" Mueller said in an interview with German public broadcaster ZDF. "The keyword there is Qatar - and how do we deal with these people and states politically?"
The U.S. has also wrestled with Qatar's connections to Sunni Muslim terrorist organizations. The State Department described Qatar as "largely passive" in cooperating with efforts to cut terrorist funding in an internal cable dated Dec. 30, 2009. The cable concluded that al-Qaeda, the Taliban "and other terrorist groups exploit Qatar as a fundraising locale. Although Qatar's security services have the capability to deal with direct threats and occasionally have put that capability to use, they have been hesitant to act against known terrorists out of concern for appearing to be aligned with the U.S. and provoking reprisals."
More recently, the U.S. signed a $11 billion arms and defense deal with Qatar for Apache helicopters, missile defense systems and more in July. The U.S. also keeps an Army base and an Air Force base in Qatar.
A Pentagon spokesman, Rear Adm. John Kirby, summed up U.S.-Qatari relations in a statement following the deal. He called it "a critically important relationship in the region and [the U.S.] is pleased to be able to continue to make it stronger."
© Copyright IBTimes 2023. All rights reserved.