Qualcomm To Get At Least $4.5B From Apple Settlement
Qualcomm Inc. will receive at least $4.5 billion as part of a settlement with Apple Inc. over patent wars that ensued the past two years. The amount Apple agreed to pay the chip-maker won't be that big of a hit to a company that's sitting on a $225.4 billion cash and marketable securities, said analysts.
The exact amount Apple agreed to pay Qualcomm has remained a secret since both firms on April 16 decided to settle all ongoing lawsuits relating to Qualcomm's patent licensing practices. Apple said the settlement ends all ongoing litigation between both companies. It said all companies involved have reached a global patent license agreement and a chipset supply agreement.
Qualcomm has finally revealed the amount in its second quarter earnings report released April 25. The company said its "financial guidance for the third quarter of fiscal 2019 includes estimated revenues of $4.5 billion to $4.7 billion resulting from the settlement (which will be excluded from our Non-GAAP results), consisting of a payment from Apple and the release of our obligations to pay or refund Apple and the contract manufacturers certain customer-related liabilities."
After Apple and Qualcomm reached their settlement on April 16, Qualcomm CEO Steve Mollenkopf refused to answer questions about the amount Apple will have to pay.
"Well, a deal like this, there's a lot of value back and forth, and it's just best to keep it confidential," he said.
The settlement has done wonders for Qualcomm's stock, which rose by 43 percent after it was announced. Apple's stock has also risen, but by the more modest amount of 5 percent.
Under the settlement, both firms agreed to a six year-long global patent licensing agreement beginning April 1, 2019, including a two-year option to extend, and a multiyear chipset supply agreement.
They've also agreed Qualcomm will supply parts to Apple for multiple years. This proviso likely means Apple will get its hands on Qualcomm's 5G modems. The settlement likely means Apple can now advance the release date of its first 5G iPhone it originally planned for 2020.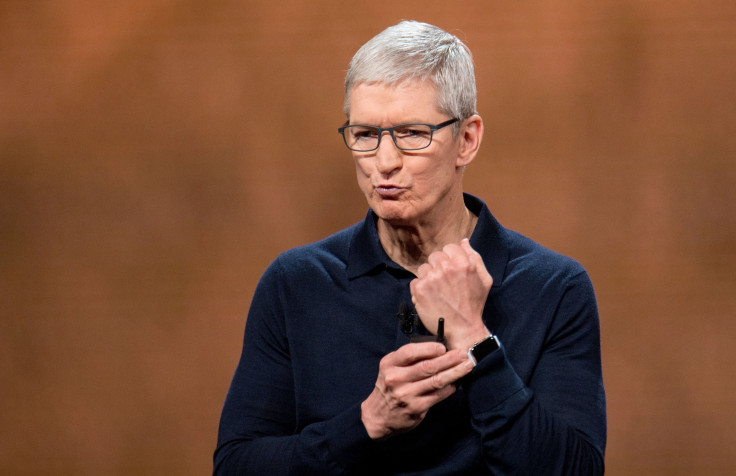 Even if it does release its first 5G iPhone this year, bragging rights for the first ever 5G phone to make it to market goes to Samsung. Samsung's S10 5G was revealed April 5 to coincide with South Korea activating the world's first 5G network.
Analysts said the agreement means the two companies can return to business as usual, at least for the next six or more years.
© Copyright IBTimes 2023. All rights reserved.