Rachel Dolezal 'Will Not' Resign From Spokane Ombudsman Commission, Says She Did 'Nothing Wrong'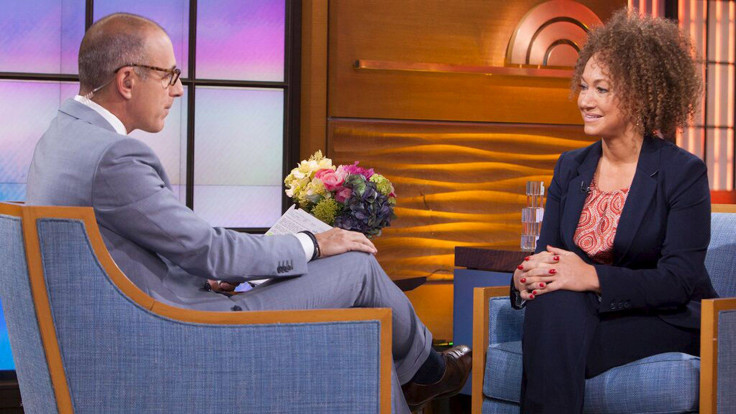 Rachel Dolezal, former president of the NAACP's Spokane, Washington chapter, has refused to step down from Spokane's ombudsman commission.
Dolezal stirred a controversy last week after an investigation into her application for the commission found that she had lied about her ethnicity. Dolezal's response, in a statement released Thursday, follows calls from Spokane Mayor David Condon and City Council President Ben Stuckart on Wednesday, asking her to step down from her position as chair of the volunteer citizen Police Ombudsman Commission, which provides independent citizen oversight of the police department.
"I will not resign. I have done nothing wrong and neither has Adrian Dominguez or Kevin Berkompass. We have done our best each step of the way and double-checked our actions with legal counsel. We are unpaid volunteers who have been serving the public faithfully in an unprecedented, evolving police oversight commission. The work is tough, and certainly there is a degree of expected push-back from the institution, but the level of harassment and sabotage by city government is completely undeserved and inappropriate," Dolezal said in the statement, KHQ News, an NBC News affiliate for Spokane, reported.
The Seattle Times reported last week, citing her parents who are white, that Dolezal was born to them and showed pictures of a young Dolezal to corroborate their claims. However, Dolezal has refuted their claims and repeatedly said that she identifies herself as black.
"We are deeply disturbed by the facts contained in the report of findings from the independent investigator," Condon and Stuckart had said Wednesday in a joint statement, according to CNN, adding: "The conduct is unacceptable and falls far short of the community's expectations of volunteers who sit on City boards and commissions."
Dolezal, who married and divorced a black man, currently lives in Spokane with her son and her black adopted brother.
© Copyright IBTimes 2023. All rights reserved.