Rachel Dolezal Didn't Want White Author To Speak At EWU About Racism, Saying He Had No Authority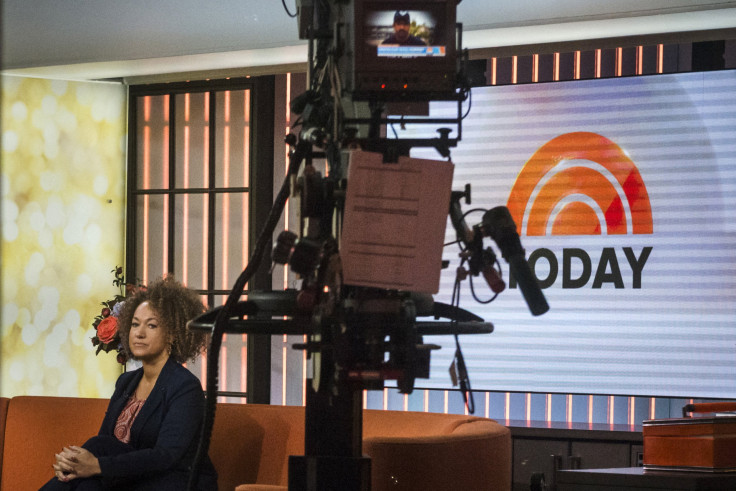 Tim Wise, an antiracism scholar and author of books including "White Like Me: Reflections on Race from a Privileged Son," was invited in February to speak at Eastern Washington University at the behest of several departments, including American Indian Studies. But if Rachel Dolezal had her way, he would not have been invited at all.
Dolezal was a part-time professor in the Africana Studies Department at the time Wise was invited to EWU. Ironically, the Spokane NAACP president who resigned on Monday amid revelations that she had been masquerading as black for a decade, didn't think a white person should talk about racism.
"There's a professor in the Africana Studies department who doesn't think you should come and speak because, as a white person, you have no authority to speak about racism or issues that affect black people," Wise told International Business Times he was informed by the department head. He learned who that professor was the day the Dolezal story broke when he got a text from the department head revealing that it was Dolezal who had objected to his visit.
"For a real black person to have that perspective, although I disagree, I understand it," Wise told IBTimes. "But for this woman to say I don't have the authority as a white person [to talk about racism], it's like, well, I guess if I put on a spray tan and pretend to be black, she would say, OK, please come on down."
Wise went on to give his talk on February 24, entitled "Combating Racism: From Ferguson to the voting booth to the border," and prefaced his remarks by making clear -- joking that it was already visible -- that he was speaking as a white man.
Dolezal's bizarre case has been dominating headlines since Thursday, when her white parents told the Seattle Times that they were her biological parents and that Dolezal had been masquerading as black for about a decade. The New York Times reported that she was no longer employed as an instructor in the Africana Studies Program at Eastern Washington University, where she had been hired on a quarter-by-quarter basis.
Wise is not the first person whose racial or ethnic identity Dolezal has criticized. An anonymous Latina student told BuzzFeed that as a student in one of Dolezal's courses, she was told she couldn't participate in an activity because she "didn't look Hispanic enough."
Dolezal was quoted in the Gonzaga Bulletin as saying that her primary reason for disliking the film "The Help" was all the profit its white author Kathryn Stockett was making. "Follow the money trail," Dolezal said. "A white woman makes millions off of a black woman's story."
In January, Rosa Clemente, a black Puerto Rican community organizer, activist, and journalist, who was vice presidential running mate of Green Party presidential candidate Cynthia McKinney in 2008, was invited to speak at EWU. The night before Clemente's talk, at a dinner with EWU faculty that included Dolezal, the conversation turned to the Black Lives Matter movement and police brutality. In a Facebook post, Clemente wrote of Dolezal, "She was very clear that BLM movement should only be for Black i.e. African Americans only. I disagreed."
"It was so twisted because Rosa Clemente, yes, she's Latina, but she's also black," Wise told IBTimes. "There are black Latinas, which apparently Rachel Dolezal doesn't get. They're not mutually exclusive categories. This is someone who seeks to police the boundaries of blackness -- and she makes sure that she's within the circle."
Ultimately, Wise said that he understands that there are some people who balk at whites being activists for civil rights causes, but he said there are ways people can be ethical "white allies."
"On the one hand, I don't think white people should lead Black Lives Matter movements," Wise said. "But to say we shouldn't be involved at all is strategically insane. I think the white ally plays an important role."
Wise qualifies this: "If you want to challenge racism, you need to do it as the person you are."
© Copyright IBTimes 2023. All rights reserved.
FOLLOW MORE IBT NEWS ON THE BELOW CHANNELS