Rangers-Cardinals Prediction and Preview: Who has the Edge in the 2011 World Series?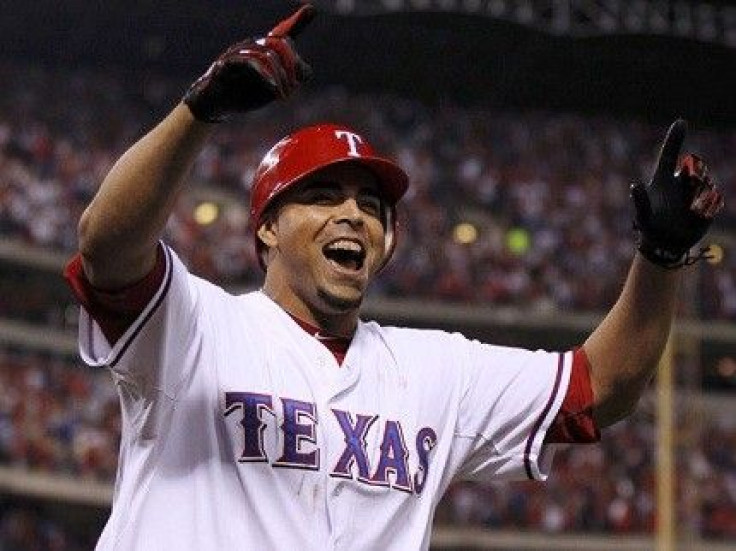 The St. Louis Cardinals and Texas Rangers will meet in the 2011 World Series in a showdown few expected.
With the outrageous combined payrolls of the New York Yankees, Philadelphia Phillies and Boston Red Sox, it was two mid-market clubs that found their way onto the big stage, and they both got there in unconventional ways.
Tony La Russa's squad defeated the Milwaukee Brewers in six games, and never had one starting pitcher go past the fifth inning. The Cards were able to squeak into the postseason by getting red hot in the last three weeks of the season, by winning 16 of 21 games, and with the Atlanta Braves losing 16-of-23 games in nearly the same stretch.
St. Louis found their way into the postseason with their two best starters, Kyle Lohse and Chris Carpenter, having earned run averages above 3.30.
The Rangers have returned to the World Series thanks to Nelson Cruz. The right fielder hit 8-for-22 (.364) against the Detroit Tigers, and all eight of his hits were extra-base hits -- six homers and two doubles. Only Yankee slugger Hideki Matsui had more extra base hits in a playoff series when he hit nine in the 2004 American League Championship Series against the Red Sox.
Like the Cardinals, the Rangers were particularly hot to end the regular season, winning 14 of their last 16 games.
Though Texas has had a strong starting rotation in the regular season, in the 51.1 innings the starters have pitched in the postseason, the combined ERA has been a terrible 5.61. Like La Russa, Ron Washington can be thankful his bullpen picked up the slack.
So which team has the advantage in the seven-game series?
Both teams have excellent lineups, particularly in No. 3 through No. 6 in the batting order, and the pitching staffs are rather even, as well, as both have relied on their bullpens.
Neither team is particularly strong defensively, though the Cardinals may have a slight edge with Albert Pujols and Yadier Molina having won Gold Gloves.
Which closer is better: Jason Motte or Neftali Feliz? That's another tossup. Both have been excellent over the past two seasons, and in the playoffs.
Basically, this is a very evenly matched series, and it's probably any body's guess who comes out on top.
BOTTOM LINE: The best guess would be the Rangers, by a slim margin. Texas was in the World Series last year, and their starting pitching is bound to perform better than it has against the Rays and Tigers. But a Cardinals victory would not be even slightly surprising, as they seem like a team of destiny.
PREDICTION: Rangers in 7.
© Copyright IBTimes 2023. All rights reserved.