Rape In India: 'Epidemic' Of Sexual Violence Against Women And Children, Rape Laws Aren't Enough, Experts Say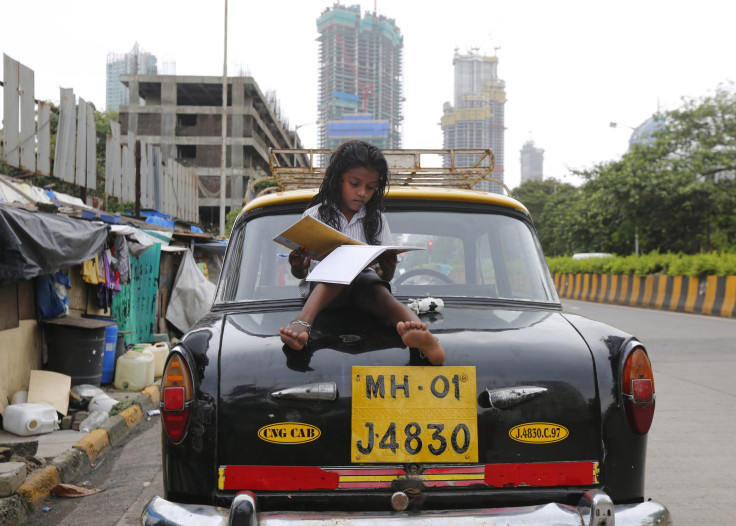 BANGALORE, India – The gang rape and subsequent death of an Indian physiotherapy student in 2012 triggered nationwide protests calling for better protection for women against sexual violence. But, three years on, Delhi has done little to shake off its reputation as the country's "rape capital." In two separate incidents this month, girls aged 2 and 5 were raped in Delhi: One was taken from near her home, raped and abandoned in a park, unconscious and bleeding; the other was lured by a neighbor to his house, where he and two others raped her. In both cases the children were abducted by people who lived in their neighborhoods. These attacks came one week after a 4-year-old girl was allegedly raped and slashed with a blade before being abandoned by a railway track.
The cases made international headlines but they are, women's rights experts say, the tip of the iceberg. What's more, the almost complete absence of an effective support system has blunted implementation of existing laws.
"One can no longer look at sexual violence in isolation," Audrey D'Mello, director of programs at Majlis Legal Center, a nonprofit group of advocates and social workers, said in a phone interview from Mumbai. "It is connected to a terribly exploitative environment that takes advantage of the women and girls at every possible stage, in every facet of their lives."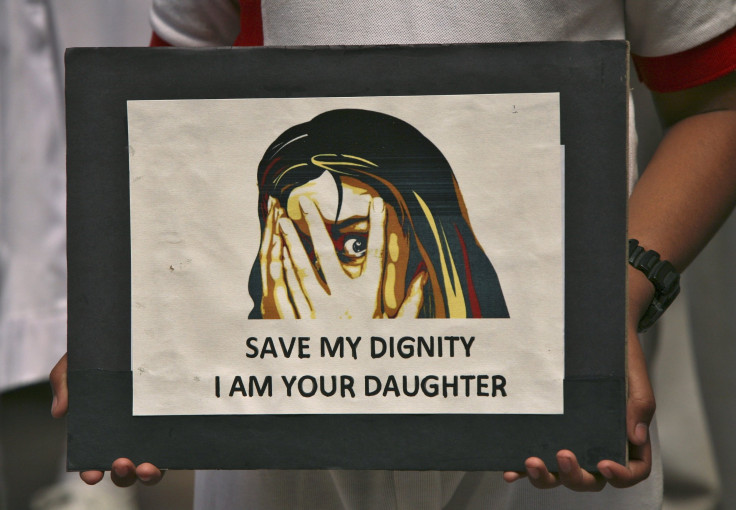 Children are extremely vulnerable, and, depending on the age group, the incidence of minors below the age of five being raped are "very gruesome simply because they are so young," D'Mello said.
Last year Majlis released results of a large study it conducted involving 644 cases of rape in Mumbai. Of the victims, three-quarters were younger than 18, the age at which people in India are legally considered adults.
Follow through on the registration of a criminal case and securing a conviction is hampered by obstacles including the victims themselves refusing to cooperate with prosecutors. That's not all. "What we have realized is that in a lot of these cases, they are raped not by strangers, but by known persons and family rape is proving to be a really high figure," according to D'Mello.
Majlis's field data shows almost one in five of the reported rapes lead back to the homes of the victims. Overall, 91 percent of reported rapes are committed by people known to the victim, including local boys and men in the neighborhood and others. "Fathers raping daughters is almost as high as stranger rape," at about 8 to 9 percent of all the rapes Majlis studied.
Rape by persons known to the victim or in a position of trust makes legal redress especially challenging – something that Asmita, who preferred to remain anonymous, experienced firsthand. The studious 20-year-old, two years into an engineering degree, was doubly betrayed by her parents. In her teens, she endured repeated sexual assault at the hands of her father and went to a Mumbai police station to report him. Her case came to court relatively quickly, following the recent passage of India's new Prevention Of Child Sexual Offence (POCSO) Act, but Asmita faced enormous pressure to drop the charges from her mother and elder sister. Eventually, her mother was able to produce a birth certificate showing Asmita as a legal adult of 18 and not 17 years and 9 months, as her school certificate claimed, helping her father evade the far more stringent penalties applied to child rapists.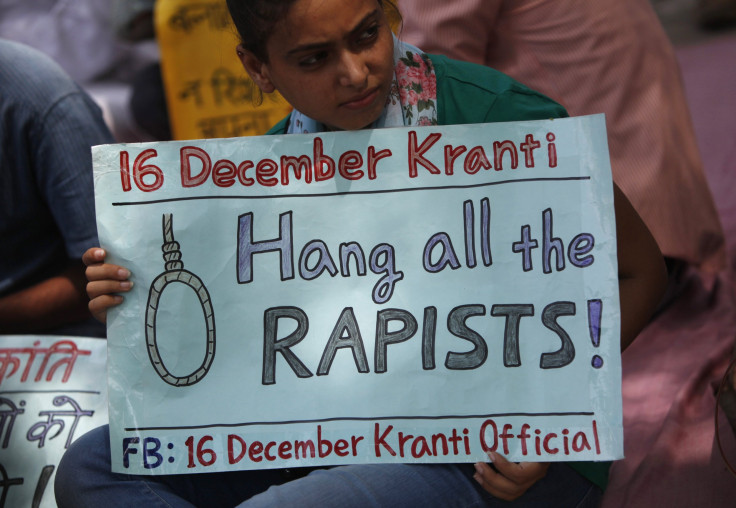 What happens to children and young adolescent girls, still dependent on the adults in their families, after they've been raped, is an issue that few are tackling, D'Mello told International Business Times. Her nonprofit Majlis is confronting this, with some success, through a pilot program in Mumbai called "Rahat" or "succor" in Hindi, offering support to survivors of sexual assault.
"Adolescent girls are extremely vulnerable, and rape is just one" of the many instances of sexual assaults that happens to [them], D'Mello said. In 2014, 36,735 rapes were registered in India, according to the country's National Crime Records Bureau. Another 4,234 attempts to rape were recorded. Both are categorized under "Violent criminal offences," while another 132,939 "sexual offences," were also recorded, although D'Mello warns they cannot give the full picture since many sexual assaults go unreported. Even when they are reported, convictions are low. Last year, 72 percent of accused rapists were acquitted and more than 85 percent of those who attempted to rape someone got away with it, according to the crime records bureau.
Total Marginalization
A pervading question remains, "Why India?" Rape is certainly not unique to this part of the subcontinent but the scale is of a different kind. Many experts who deal with the realities of sexual violence against women in India conclude that it is a result of women and girls being marginalized. This is particularly true in poorer homes where girls receive smaller and less nutritious food portions, for example, in favor of their male siblings and are forced to leave school early so they can continue domestic work at home.
"The age group of 14 to 18, where they are out of school, facing severe physical violence at home, there's lot of discrimination, then she steps out (only to face more) ... she's just vulnerable throughout," D'Mello told IBT.
"The 'known-person rapes,' whether it involves neighborhood boys, or males in the family, one can see the vulnerability of the mothers within the homes." These are often single women with families that can't or won't support them, "so they are trying to raise their daughters alone, they are out working long hours and the girls are vulnerable."
And those within families, who are themselves facing severe domestic violence, "can't even stand up for themselves, so forget the girls that are getting raped."
No Support System
Girls who are raped are often helpless to take action because they are too poor to seek private help. Typically, a girl is in her teens and pregnant either through rape or statutory rape -- as age of consent is still 18 in India -- and goes to a public hospital, where the rape is discovered and doctors report it to the police.
Monica, whose name has been changed to protect her identity, was one such girl. She was convinced an older man, Iqbal, would eventually marry her after he had groomed her for sex. Abandoned by her father and neglected by her mother, who worked very long hours as a private helper and nurse, Monica had dropped out of school, and Iqbal had easy access to her.
Monica hoped against hope that she would eventually get married even though Iqbal's family was vehemently opposed to the union, partly because the two belonged to different religions. She did her best to secure Iqbal's release, as he had been arrested on charges of statutory rape of a minor and eventually convinced the court it was a case of mistaken identity, testifying that Iqbal was not the man who raped her.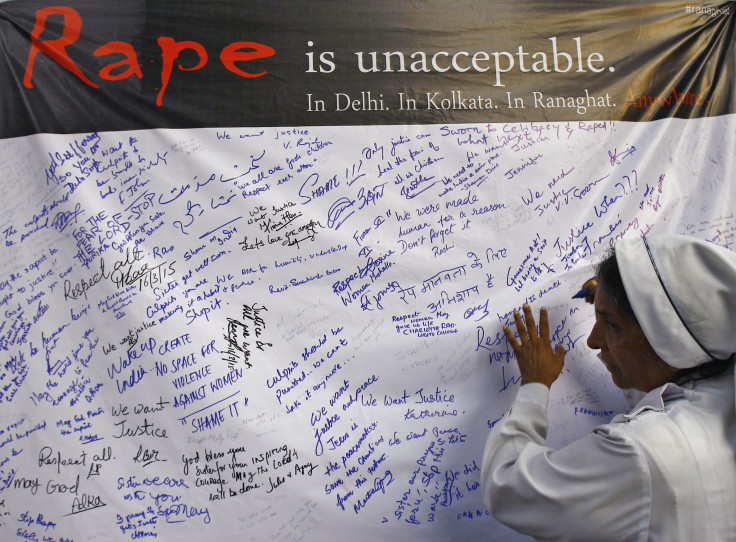 "As a society we have constantly campaigned for law, but nobody works on the implementation of the law, to actually see how the law plays out in real-life situations. We need to bridge that gap in communities."
However, once these cases get reported, "our justice system completely lacks the support system for the victim." If a stranger has raped a girl, to certain extent her family might help her, but "what happens to a 15-year-old girl who deposes against her father."
There is so much community pressure with people saying "How can you file a case against your own father?" and the whole system looks at her with suspicion, D'Mello said. This is one of the challenges Rahat is specifically targeting, with activists and legal experts reaching out to a girl who's been raped wherever she is, taking her through the process, from police investigations to when she has to appear in a court, and examining what other options she might have.
Just the presence of someone she can turn to, who can provide the reassurance that she isn't alone, "makes a huge difference," D'Mello said. A victim who deposes more confidently in court improves her chances of securing a conviction against her rapist. Then Rahat also helps her with options like getting her back to school, moving to a shelter home -- away from the source of violence.
Sex Education
Talking about sex and sexuality should be part of the country's education system, according to Sunita Menon, director of curriculum and leadership building at Breakthrough Trust, which has campaigned extensively to raise awareness and prevent violence against women, with campaigns such as "bell bajao," or "ring the (door)bell," asking people to do just that when they can hear a neighbor beating his wife or worse.
"Sexuality isn't talked about openly in Indian society. There is no healthy way for people to talk, learn or practice sexuality in a healthy environment. It is hidden, suppressed," Menon said.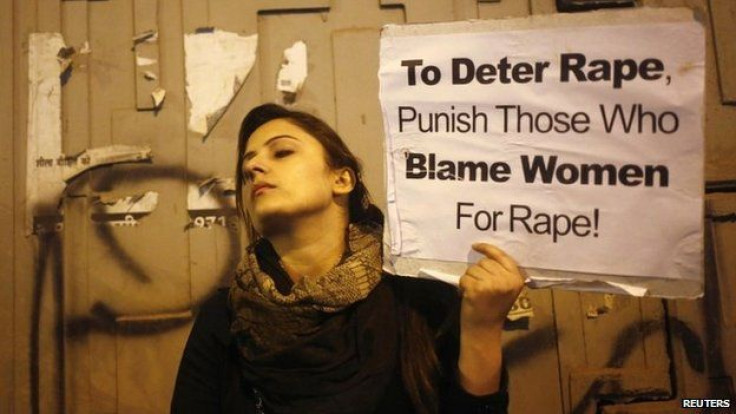 "Open up sexuality education in schools and colleges," Menon said. "Make access to clear, correct information around these issues open to people, so that it's not hidden and suppressed, so that if there are queries, curiosity, there is a safe environment in which to discuss."
Some aspects of the POCSO Act don't help, women's rights activists say. The act "prohibits all sexual activity for children below 18," rendering nonreporting of sexual activity between even consenting teenagers under 18 an offence. Advocates of greater openness in the arenas of of sex and sexuality are concerned fear that normal teenage sexual exploration will be criminalized, without helping genuine victims of sexual violence or removing the stigma that Indian society attaches to the recipients of sexual violence.
Although women's rights campaigners agree there's still much work to do, it's not all bad news. Following the rape and murder of the Delhi student in 2012, Menon says people are taking sexual violence against women more seriously.
"People have become a lot more conscious, the media has taken on the responsibility of reporting these cases, the police are filing the [reports] … Sexual abuse has always been around, but the mood in India has changed."
© Copyright IBTimes 2023. All rights reserved.