Indian Police Arrest 2 Teenagers Over Rape Of Toddler In New Delhi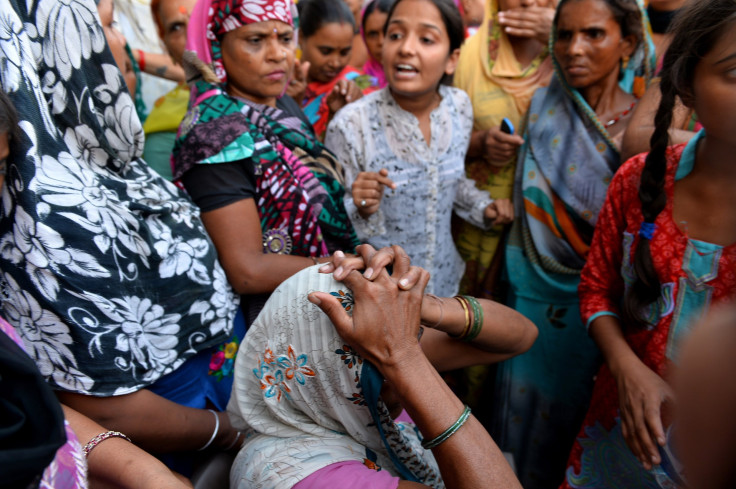 Two teenagers were arrested by police in the Indian capital of New Delhi late Saturday in connection with the rape of a two-and-a-half year old girl. The incident, which took place Friday and closely followed yet another rape of a child last week, was the latest instance of sexual violence in the city that has been dubbed the "rape capital" of India.
Deepender Pathak, a senior police official, reportedly told journalists Sunday that officials had interrogated about 260 suspects before they "could zero down and apprehend the two delinquents, giving rest to much of the speculation and hype by the media."
In a separate incident also on Friday, a five-year-old was lured to a neighbor's house and raped by three men in an east Delhi suburb. The two attacks, which came just days after a four-year-old girl was raped and slashed with a blade before being abandoned near a railroad track, triggered widespread outrage across the city.
According to data released earlier this year by India's National Crime Records Bureau, New Delhi reported over 1,800 rapes in 2014 -- up from 1,440 in 2013. Moreover, activists believe the actual figures may be much higher, as many rape cases remain unreported.
While many have blamed Chief Minister Arvind Kejriwal for not doing enough to ensure the safety of women and children in the city, Kejriwal on Saturday criticized Indian Prime Minister Narendra Modi and Lieutenant-Governor Najeeb Jung for failing to provide adequate safety and security in the city. The Modi-led national government is responsible for the Delhi police, which is the largest metropolitan police force in the world.
Two years ago, in December 2012, the fatal gang rape of a 23-year-old medical student in a moving bus sparked a national outcry, forcing the central government to enact stringent anti-rape laws. However, attacks against women and children continue to be reported across the country and the city.
"Delhi is not safe and secure for women and the situation is deteriorating," Ranjana Kumari, head of New Delhi-based Centre for Social Research told Agence France-Presse. "Most of these incidents have been reported in lower income areas like slums and densely populated areas, where mostly migrants stay. These men live in crammed spaces with no social or parental control and usually no fear of law."
© Copyright IBTimes 2022. All rights reserved.
FOLLOW MORE IBT NEWS ON THE BELOW CHANNELS