Rap Against Rape: How India's Young Women Are Using YouTube Video To Stand Up For Themselves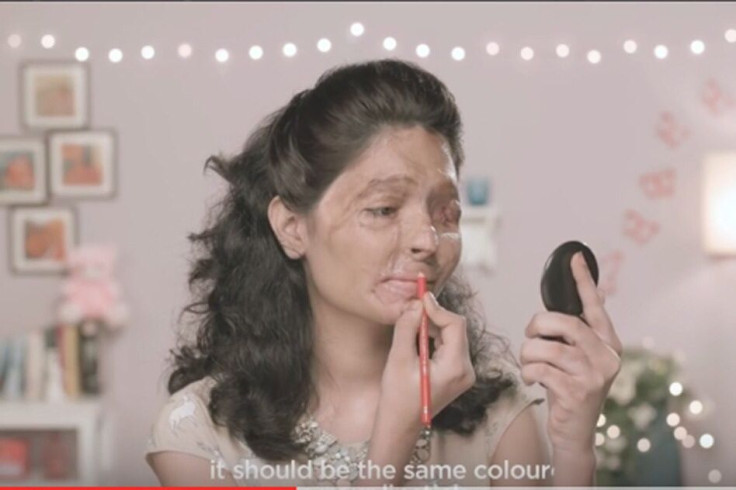 BANGALORE -- "Acid has become as common a commodity as lipstick." Reshma Bano, a Mumbai teenager, speaks from painful experience. It's been 16 months since her brother-in-law poured acid on her face while two of his cronies pinned her down, but every moment is etched in her memory.
The acid was probably meant for her older sister, Gulshan Bano, who had resisted her husband's continual abuse and finally separated from him to live with her family in Mumbai. Gulshan was fighting for custody of her toddler since her husband had taken their son back to his hometown in northern India.
A chance visit to Allahabad, so Reshma could take an exam that would help her get a job as a teacher, gave her brother-in-law the opportunity to exact revenge. Reshma was staying with relatives close to his home. Her brother-in-law, who'd been following her routine, lay in wait behind a tree. The two men who held Reshma down came on a bike, she remembers.
Targeting Reshma -- the youngest in the family he had come to resent -- would hit her family the hardest."I was the youngest, the darling of my family," says Reshma, who has four siblings, including Gulshan.
Today, the teenager is a YouTube sensation for defying her attackers with a series of videos offering beauty tips to young girls.
A recent one, on the right way to apply lipstick, has scored close to 900,000 hits within days and helped add nearly 100,000 signatures to a petition asking for tough restrictions on retail sales of acids in India, easily available as toilet-cleaning material.
Bano is one of a number of young women who are unafraid to speak their mind on one of India's oldest and most entrenched sources of shame -- its treatment of women.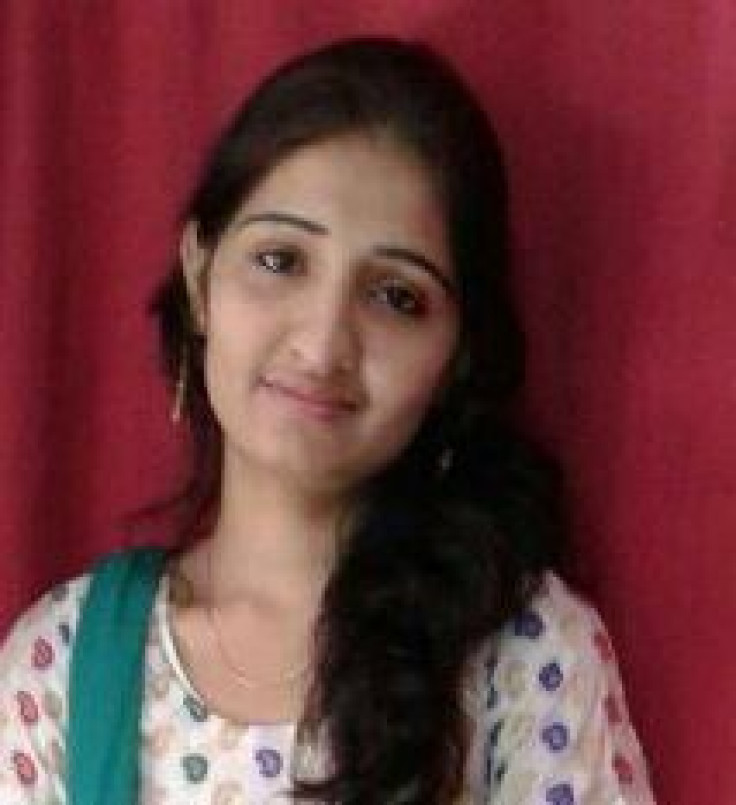 Data from India's National Crime Records Bureau show 225 acid attacks and 52 attempted acid attacks were reported in 2014. However, it is widely believed that crime against women is grossly under-reported in India -- especially as in many cases, the victims fear reprisals as well as social stigma.
One gang rape, of a young woman in New Delhi, in December 2012, was so brutal that she died from the injuries, earning the national capital the moniker "Rape Capital." The murder caused unprecedented national outrage and precipitated changes in the law. The changes included making acid attack a crime punishable by 10 years in jail.
Since then, a new generation of girls and young women are finding creative ways -- from amateur videos to professional comedy -- to campaign for change, with YouTube as their medium.
After announcing a YouTube Space studio in Mumbai, Google Inc. is looking to develop the next batch of YouTube superstars in India. A welcome side-effect is that it is bolstering a medium that has already become a platform for women to be heard.
"India is seeing an emergence of a new generation of YouTube creators who are capturing the color, music, humour, and drama of India more creatively than ever before," David MacDonald, Google's head of YouTube Space in Asia Pacific, wrote in a post last month, announcing the plan to start a studio in Mumbai. The only other such studio in Asia is in Japan. There are five others, of which the most recent one was opened in Berlin, MacDonald wrote.
YouTube is a fast, cheap and efficient way of promoting a message -- if a video goes viral it can reach the world.
"The judicial system in India is agonizingly slow, so I think girls are turning to social media to try and report the crimes being committed against them ... to get some kind of justice," Ria Sharma, founder of Make Love Not Scars, a non-profit support group for acid attack survivors, with whom Reshma Bano collaborated to make the video campaign. "It is becoming a platform to get the government to listen to us, because they aren't listening to us otherwise."
For Uppekha Jain, an Indian-born Canadian model and actor, the "sense of powerlessness" a friend faced at work, against the unwanted sexual advances of a senior colleague, was a strong trigger to collaborate on a video, "Rap Against Rape," she said, in a phone interview. Jain, whose parents moved to Canada when she was small, moved back to India four years ago, to work in the entertainment industry in Mumbai.
She, and Pankhuri Awasthi, who became friends after working together in a play, raise a host of issues related to India's very deep-rooted patriarchy in their video, in March, that went viral on YouTube and garnered support from people around the world.
"I definitely want people to take the message of breaking free from hypocrisy," Awasthi said, in a recent phone interview from Mumbai.
The amateur singer and songwriter who works as a professional MC, told IBTimes: "It's not just rape that we're addressing, if you listen to the lyrics, it's everything that is rampant in our society, which is very unjust and archaic -- from feticide to domestic violence to hypocrisy."
Awasthi's introduction to this attitude came some years back, when a boy whom she thought could be more than a friend, started questioning "the very things that he had first found attractive about me ... why did I stay out late, why did I have men friends, even my choice of career.
"I quickly ended the relationship," she recalled.
She and Jain rap: "She menstruates and you call her dirty; Yet don't you love it when she gets flirty; To date you want a bomb tota; But to take home to mom, a plain-jane lota." The word "tota" in this context loosely translates to sexy woman or sexy girl in Hindi slang. "Lota" refers to a tumbler - one that can be filled up.
Vasundhara Kaul, an actor, echos the sentiment in a stand-up comedy performance on Fame, a channel popular on YouTube: "A guy with six girls is a stud (in India), but a girl with six guys is a slut."
In New Delhi, Rene Sharanya Verma, a college student, used a poetry contest to rap an "Open Letter To Yo Yo Honey Singh," a riposte against a song by the hugely popular Indian singer, titled "Blue Eyes," in which Singh talks of a girl whose "bomb figure in a short dress kills" him.
"I don't look like a bomb in a short dress," Verma is unapologetic, rapping in both Hindi and English, which Indians often call "Hinglish." Later on, "I'm flawless, you're flawless, we are flawless ... and don't let Honey Singh tell you any differently," she urges everyone.
"Baby, it's not Maybelline, it's you; you're the masterpiece, and the painter too."
Some men, Indians included, welcomed the effort and spoke up in support of the women, commended their novel effort and said their outspokenness would inspire others. Others were deeply hostile.
All of the women, to their credit, are unfazed: Verma told BBC in an interview she would be quite polite if she ever met Honey Singh, and ask if he really believed in the lyrics he sang. Jain is determined to "continue to put out things that makes people think and question the norms of society.
"You'll see a lot of horrible comments, which is unfortunate because on this worldwide platform they are really just proving our point with their misogynistic comments," she said.
"Several others came out in our support and put these men in their place, but the idea is even if you have a few people start talking about it, at least you have those people now talking about issues that perhaps previously have been taboo."
YouTube, on the flip side, is also a massive source of porn and there is no shortage of rape-themed ones either. Even a search for "Bombaebs," the name that Awasthi and Jain gave themselves in their video, brings up plenty of rape porn.
Meanwhile, Reshma Bano, who's already had seven surgeries to repair the damage the corrosive acid caused, has further reconstructive surgery to undergo.
"I just want to get through them, get better, and go back to my studies," she said, determined to continue to work to support other girls and women who have faced traumas like hers.
"When a man does this, even if you catch him, you keep him in custody for a year or two and let him go ... it just emboldens him. There are so many cases of acid attacks in our country ... even if you'd hanged just one or two of them (the perpetrators), it would have served as a deterrent to others," she said.
"A girl dreams of many things for her life, but her life gets devastated and she just suffers at home. Even if you step out, all you hear is 'her face is like this.' How much of that can you endure?"
© Copyright IBTimes 2023. All rights reserved.