Raspberry Pi Launch: Sells Out in Hours, High Demand Crashes Websites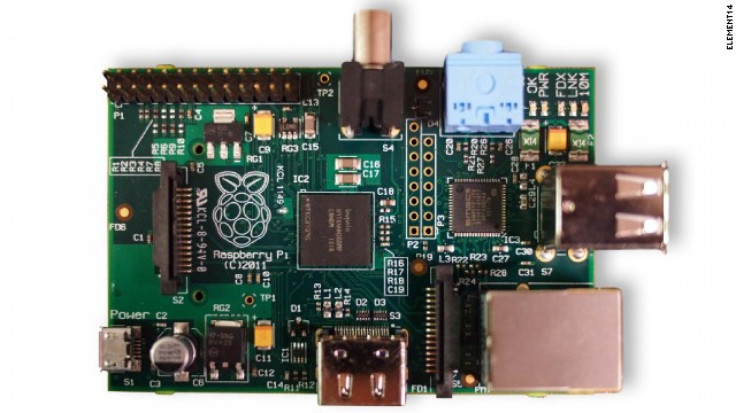 Raspberry Pi--the miniature $35-dollar computer--went on sale today, crashing distributors' websites and selling out within hours of launch.
The demand was so high for the device that The Raspberry Pi Foundation has been forced to replace the original website with a static page. The foundation is also keeping eager consumers updated through the organization's official Twitter account (@Raspberry_Pi).
We've temporarily changed to a static site, while we're experiencing a very high level of traffic for the launch of the Raspberry Pi. The full site will return once traffic levels have subsided, hopefully later on today, said the organization on its website.
Raspberry Pi developers aim to encourage children how to control and program computers. At such a cheap price, the founders hope that they'd be able to supply schools and also hobbyists with a base-level computer that they can then tinker around with.
The Raspberry Pi is uncased and includes most of the base-level hardware need to run a basic computing machine: HDMI, up to two USB ports, LAN port, 1/8 audio output, SD Card slot, RCA Video output; and a 256 MB of RAM.
A user must own a keyboard and monitor to operate the computer.
The Raspberry Pi runs on Linux, with a full graphical user interface.
It has been six years in the making; the number of things that had to go right for this to happen is enormous. I couldn't be more pleased, said Eben Upton of the Raspberry Pi Foundation in a BBC interview.
Each year we had fewer and fewer students applying, and most of them hadn't really done much more than write a web page, Raspberry Pi co-founder Eben Upton told CNN. So we kind of set out to recreate that feeling of the BBC Micro in the hopes it would spark a new wave of kids knowing how to program.
Anyone who expresses a desire to get into designing software should have a platform to do it, he said.
© Copyright IBTimes 2023. All rights reserved.
FOLLOW MORE IBT NEWS ON THE BELOW CHANNELS