Reaction To NYSE Trading Glitch Muted As Feds, Lawyers Monitor Fallout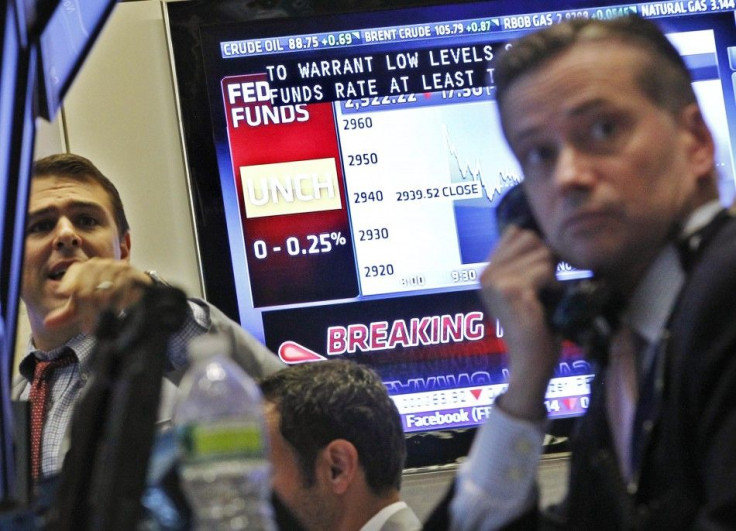 The reaction to a market disturbance that affected the stock prices of hundreds of companies early Wednesday was markedly muted late in the day, as market participants, exchange operators and regulators were still trying to get a grasp on exactly what had just occurred.
NYSE Euronext (NYSE:NYX), which runs the world's most important bourse, said Wednesday afternoon it was canceling trades in shares of six companies that saw jumps or slides of greater than 30 percent from the opening bell.
Meanwhile, as the Securities and Exchange Commission said it was "closely monitoring the situation and in continuous contact with the NYSE and other market participants," various private market participants suggested legal action -- or at least rage -- against the exchange operator could be forthcoming.
"Every IR executive at these 140 companies should be picking up the phone and demanding answers as to what happened in their stock today," said Joe Saluzzi, a partner at New Jersey-based Thermis Trading who attributed Wednesday's event to "a rogue algorithm wreaking havoc on the market."
The early-trading market disturbance, dubbed the "flash smash" by other market participants, heavily distorted the price of issues in various companies, including natural gas company Cheniere Energy, Inc. (NYSEAMEX:LNG), miner Quicksilver Resources Inc (NYSE:KWK), retailer GameStop Corp. (NYSE:GME), supplements company Herbalife Ltd. (NYSE:HLF) and glass products maker Corning Inc. (NYSE:GLW), all of which saw massive swings in their share prices of over 5 percent.
At that last company, Dan Collins, vice-president of corporate communications, said "the glitch created havoc in the markets," but investors seemed to have put the uneasiness behind them for the moment.
"It caused some confusion, but I think investors figured out pretty quickly what was going on," Collins said. "There was no news but people realized it was generalized. If it had happened to just one company, it would have been different."
Confusion, and a sense of resignation over what could be gained by government probes, legal threats or corporate indignation, appeared to be the standard reaction.
Comparing the day's event to the infamous "flash crash" of May 10, 2006, where unusual trading action caused the U.S. equity markets to swing by over 9 percent of their value within the span of a few minutes, Saluzzi, the trading firm partner, said it was likely market participants wouldn't know the full details of what had gone on until "a few months from now."
"I guess we'll have to wait for the post-mortem," he said.
© Copyright IBTimes 2023. All rights reserved.
FOLLOW MORE IBT NEWS ON THE BELOW CHANNELS