REAL MADRID Transfer News: Cristiano Ronaldo Sad, Move to Manchester City?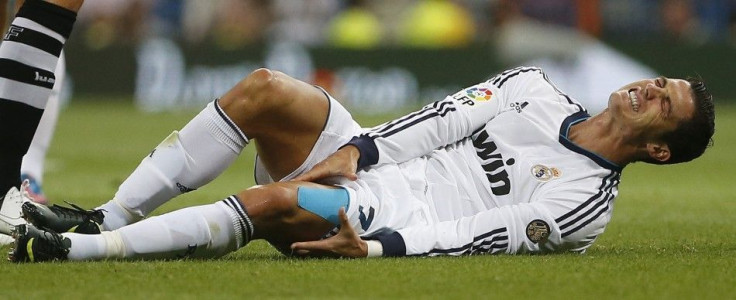 Real Madrid winger Cristiano Ronaldo could be on the move the Premier League's Manchester City, according to reports.
The Portuguese star recently expressed sadness after Real's 3-0 win over Granada Sunday and now Manchester City has swooped in to put together a record £95 million transfer offer, according to the Daily Star.
In order to pull off such a move, City will have to sell off some players, so the move could take place next summer rather than January.
Ronaldo scored two goals against Granada but did not celebrate either, which led to much speculation.
"I'm sad. When I don't celebrate goals, it's because I'm not happy," he said. "It's a professional thing. Real Madrid know why I'm not happy."
Several reasons for Ronaldo's sadness have started to circulation. He could be negotiating a new contract with Los Blancos, and his sadness is due to his belief that management thinks he is only interested in money.
"That I am feeling sad and have expressed this sadness has created a huge stir," Ronaldo said Wednesday via Twitter. "I am accused of wanting more money, but one day it will be shown that this is not the case. At this point, I just want to guarantee to the Real Madrid fans that my motivation, dedication, commitment and desire to win all competitions will not be affected. I have too much respect for myself and for Real Madrid to ever give less to the club than all I am capable of. Abrazos to all madridistas."
Other reports state Ronaldo could be upset he lost UEFA Euro Player of the Year to Barcelona's Iniesta, and has not been shown the proper support from his teammates, according to The Independent.
"If Cristiano is sad and needs the support of his team-mates, then of course he is going to get it," Alvaro Arbelo said to The Independent. "And if it is the support of the fans, I am sure they will give it."
© Copyright IBTimes 2023. All rights reserved.