Rebels retake strategic Libyan city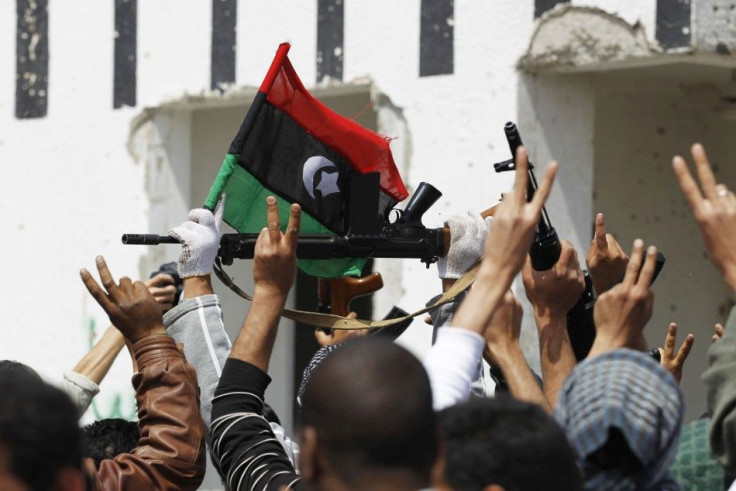 Libyan rebels declared on Saturday that they had retaken the strategic crossroads town of Ajdabiya following heavy coalition airstrikes on Muammer Gaddafi's forces.
Rebels chanted and fired their automatic rifles into the air after capturing the strategic town of Ajdabiya, which controls key roadways into eastern Libya. The victory marks a blow for pro-Gaddafi forces which took the area only a week ago.
Khaled Kaim, a deputy foreign minister, told reporters in Tripoli that regime forces had pulled out of the town in the wake of the air strikes.
They (western forces) were heavily involved, so the Libyan armed forces decided to leave Ajdabiyah this morning, Kaim told Reuters.
Coalition warplanes earlier had bombed Gadhafi's military targets in Ajdabiya, destroying several tanks.
A rebel spokesman said African mercenaries were killed in the fighting. Al-Arabiya TV showed several dozen African mercenaries, captured by the rebels.
Fighting is still reported to be continuing in Misurata, Libya's third-largest city, and the last rebel-held town in the west of the country. Witnesses inside the town told Al-Jazeera that pro-Gadhafi forces continued to pound the town with field artillery, while storming houses in search of rebel fighters.
U.S. President Barack Obama said Saturday that Libya's air defenses had been undone and that responsibility for the Libyan operation was being transferred from the United States to its NATO allies.
© Copyright IBTimes 2023. All rights reserved.