Reddit Bans Edward Snowden, Flames Glenn Greenwald In 'Citizenfour' Documentary AMA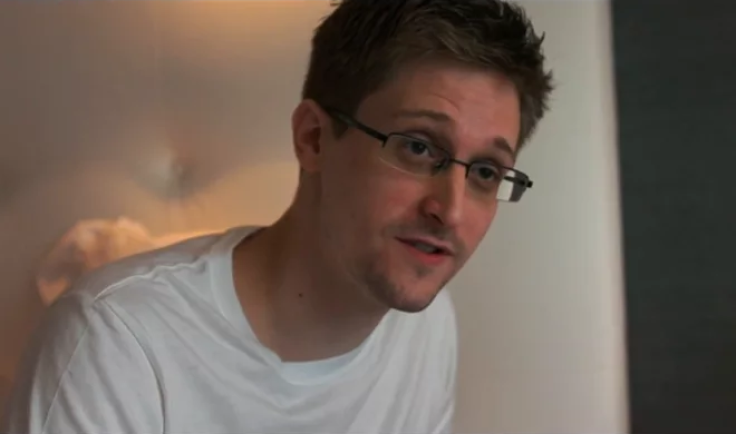 Edward Snowden says the only thing he regrets about his revelations regarding NSA surveillance is that he didn't do it sooner. The former NSA analyst took part in a question-and-answer session on Reddit along with filmmaker Laura Poitras and and journalist Glenn Greenwald Monday.
The trio appeared on the site to celebrate the Academy Award that "Citizenfour," a documentary that depicts some of the earliest interviews between journalists and Snowden, received. The NSA leaker was temporarily banned from the popular submission site during the community Q&A, also known as an "ask me anything" or AMA.
"Hey guys, sorry -- the reddit mods are being a little weird. My account is /u/SuddenlySnowden," Snowden said. "Mods: Can you pull back the ban? I can't post from the primary account. Thanks."
Snowden's account was restored nine minutes later, but not before a Reddit moderator confronted him for complaining about the ban. The Reddit volunteer then got into a spat with Greenwald, later implying the journalist was intellectually disabled.
"We're not being 'a little weird.' We get a lot of fake AMAs. We get a lot of people attempting to fake AMAs where they pretend to be you. Switching accounts in the middle of an AMA is behavior that is odd to us," wrote moderator orangejulius. "We see a chain of proof from this verified account validating the new account - so we'll let it go."
Greenwald later called the response "petulant and defensive whining." The moderator countered that Reddit took its "credibility seriously and we approach high profile AMAs with an abundance of caution. This isn't 'petulant whining or an attack' on the OP. Sorry if it came across to you as brusque. The users and the mods could probably use some explanation and I'm sure a reasonable person like yourself can understand."
The argument appeared to be over, while Snowden reponded to other questions – no, he wasn't a Russian spy, and "lol no," he had never been seduced by former Russian spy and model Anna Chapman. But the moderator appeared to hold a grudge – "Never go full Greenwald," he later wrote, alluding to a popular quote from the film "Tropic Thunder."
Snowden avoided confrontation, joking around with Redditors and claiming he was not offended by Oscar host Neil Patrick Harris' joke about treason. "To be honest, I laughed at NPH. I don't think it was meant as a political statement, but even if it was, that's not so bad."
Snowden said that if he could have done anything differently, he would have come forward with revelations about the NSA's spying programs sooner.
"Had I come forward a little sooner, these programs would have been a little less entrenched, and those abusing them would have felt a little less familiar with and accustomed to the exercise of those powers," Snowden said. "Don't let it happen in your country."
© Copyright IBTimes 2023. All rights reserved.
FOLLOW MORE IBT NEWS ON THE BELOW CHANNELS