Refugee Crisis 2015: Aylan Kurdi Toddler Death Mocked By French Satirical Weekly Charlie Hebdo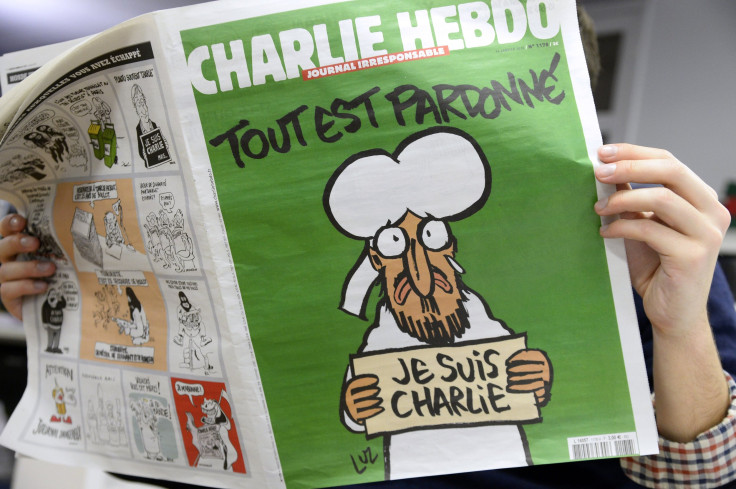 The satirical French weekly Charlie Hebdo appeared to mock the death of Aylan Kurdi, the Syrian toddler refugee who drowned off the coast of Greece and found washed up in Turkey, in its latest issue published Sunday. The cartoon shocked and offended people across the world who took to Twitter to voice their outrage.
Charlie Hebdo first came into the international spotlight in January after two self-proclaimed Islamic militants stormed their offices in Paris and gunned down 12 writers, editors and cartoonists. The massacre was one of the worst attacks France had seen in decades, and the nation saw an outpouring of support from people throughout Europe and beyond.
Continuing in the provocative style that made the magazine so contentious, Charlie Hebdo published a cartoon Sunday of young Kurdi, under a caption that read "Welcome refugees... So close to the goal," next to a fake advertisement for McDonald's that read "Kids Meal: Two For One Deal." Kurdi made international headlines after he was found drowned, washed up on a beach off the coast of Turkey after trying to cross to Greece with his family fleeing the Syrian civil war. Images of the drowned 3-year-old quickly became a rallying cry for European authorities to step up their efforts in coping with the refugee crisis, which has seen thousands of people pouring into Europe every day since January.
Backlash to the cartoon has been swift and condemning. Several Twitter users accused the magazine of being Islamophobic.
The same issue also featured a second cartoon, titled "The Proof That Europe Is Christian," that showed Jesus walking on water and Kurdi drowning next to him. The caption read: "Christians walk on water, and Muslim children sink." Some commentators have pointed out that the cartoon was likely an attempt not to mock the death of the young boy, but to mock Europe's reaction to the refugee crisis.
The cartoon follows just days after Hungary's Prime Minister Viktor Orban, who made the decision to seal the nation's borders to prevent refugees from entering, told journalists that his nation could not accept refugees from Syria who were Muslim because they would threaten Europe's Christian culture.
© Copyright IBTimes 2023. All rights reserved.