Refugee Crisis 2015 Donations: Google, Goldman Sachs, Sports Teams, Individuals Pledge Aid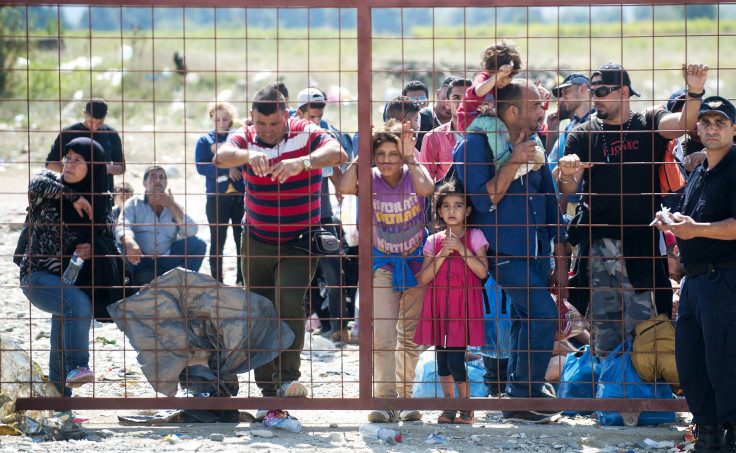 Google and Goldman Sachs aren't the first names that come to mind in discussions of Europe Union's refugee crisis, but they are part of a growing group of private companies and sports teams that have donated funds as world leaders continue to debate policy solutions, according to CNN Money. Google has pledged $1.1 million to organizations aiding refugees while Goldman Sachs will donate approximately $3 million to the United Nations High Commissioner for Refugees, or UNHCR.
UNHCR has put out calls for donations amid a funding shortfall. The agency confirmed to CNN Money that over six days it received $17 million in donations from companies and individuals as refugees fleeing conflicts including those in Syria, Iraq and Afghanistan continue to cross EU borders.
"We have only a narrow opportunity to intervene now as this potentially lost generation confronts its future," said UNHCR High Commissioner Antonio Guterres. "Abandoning refugees to hopelessness only exposes them to even greater suffering, exploitation and dangerous abuse."
Google said its donations would go to groups including UNHCR, the International Rescue Committee and Doctors Without Borders. UNHCR also reported it was in discussions with other companies including communications firm Ericsson, car manufacturer Volvo and clothing companies Zara and H&M.
Germany expects to have the largest numbers of refugees out of all 28 EU member states with 800,000 this year. German car manufacturer Audi also has pledged $1.1 million to local aid programs.
Soccer clubs across Europe also have stepped up with donations. Germany's Bayern Munich has pledged $1.1 million and plan to set up a facility to help refugee children. Real Madrid said it would match Bayern's donation to help the refugees that Spain takes in.
Individual states have traded barbs over the past few weeks about their responses to the crisis. Germany has pushed for a quota system to more evenly distribute refugees across states. Central and Eastern European states have rejected the proposal.
© Copyright IBTimes 2023. All rights reserved.