Refugee Crisis: Syrians In Jordan, Lebanon May Return To War-Torn Homeland Amid Worsening Conditions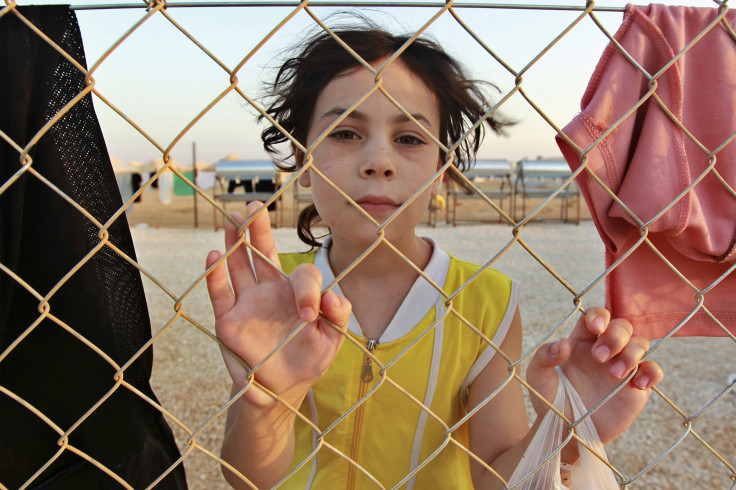 Conditions for Syrian refugees living in Jordan and Lebanon have worsened in recent months, as aid agencies have grown increasingly overwhelmed and strapped for funds. Now, some refugees are considering a return home to their war-ravaged country, rather than face hunger and hopelessness in neighboring nations, the Guardian reported Friday.
In neighboring countries, many Syrian refugees are living in desperate conditions, and beggars on the street have become a common sight. As aid agencies have grown increasingly desperate for funding and have been forced to cut aid, many families have pulled their children out of school so they can work and earn a living instead.
"A few years ago, refugees arriving in Jordan and Lebanon would tell me that they were certain that they would go back in a few weeks or months," Dina El-Kassaby, a World Food Programme spokeswoman, told the Guardian.
"But the people here are telling us that they would go back to Syria – back to an active war-zone. That must mean that they have really reached rock bottom to make that choice," she said.
Around 11 million Syrians have been displaced since the outbreak of civil war in 2011. Most are internally displaced, but about four million have settled in neighboring countries, including Jordan, Lebanon and Turkey, as hundreds of thousands have also begun to make their way for Europe.
El-Kassaby said recent food voucher cuts were "the straw that broke the camel's back," prompting refugees to consider their journey home. More than 200,000 of the more than one million Syrian refugees believed to live in Jordan received text messages earlier in September saying the WFP had cut their vouchers.
"Let's face the horrible situation here," Abeer Etefa, the senior Middle East communications officer for WFP, told BuzzFeed last week. "We are facing a huge shortage of funds. We used to support around 100,000 refugees at the camps in Jordan in addition to 461,000 refugees outside the camps, but now with the low amounts of contributions we cannot afford all that."
Hamoodah Mekawi, a Jordanian journalist, called the situation "crazy" on a Facebook page for the country's largest refugee camp. "Taking that decision is like taking the decision of cutting the lifeline for all those people," he said.
© Copyright IBTimes 2023. All rights reserved.