Religious War? A Christian Was Killed For Their Faith Every 6 Minutes In 2016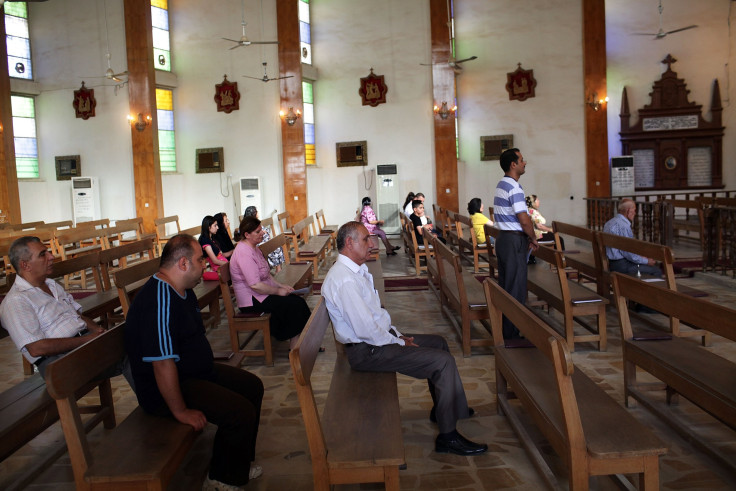 Nearly 90,000 Christians were killed for their faith in 2016, equivalent to one every six minutes, according to a new study by the Italy-based Center for Studies on New Religions (Censur). The annual study, which is set for release next month, also indicated that between 500 and 600 million Christians were prevented from freely practicing their faith.
The number has actually declined from 105,000 in 2015, but it still makes Christians the most persecuted religious group in the world, Massimo Introvigne, director of Censur, told Vatican Radio when announcing the findings on Monday.
"Without wishing to forget or belittle the suffering of members of other religions, Christians are the most persecuted religious group in the world," Introvigne said.
Around 70 percent of the killings occurred in tribal conflicts in Africa, with the high number attributed to Christians refusing to take up weapons for reasons of conscience, Introvigne said. A separate report earlier this year found that a large number of Christian deaths were occurring in northern Nigeria, where the terrorist group Boko Haram operates.
The other 30 percent, according to Introvigne, occurred due to terrorist attacks and government persecution, notably in North Korea. Last year, Canadian pastor Hyeon Soo Lim was sentenced to life in prison in North Korea for what Pyongyang described as "anti-state activities."
The numbers found in the study were significantly higher than calculated elsewhere because Censur used a broader definition of what constitutes a person being killed for their faith, Introvigne said.
However, the number of Christians and Muslims killed was of a similar number outside of Africa, with the Islamic State terror group responsible not only for killing Christians but large numbers of Muslims, Introvigne added. According to the study, Muslims are generally killed by other Muslims.
While it has long been claimed that Christians are the most persecuted religious group, they are also by far the most populous religious group. There are believed to be 2.2 billion Christians in the world, significantly more than the next highest, Muslims, with an estimated 1.6 billion.
In terms of the places where the two groups face persecution, the numbers are very similar. Christians faced harassment in 110 countries around the world, compared to 109 countries for Muslims, in 2012, according to a 2014 Pew Research Study.
© Copyright IBTimes 2023. All rights reserved.