Republicans Crush Democrats At State Level, Control Two-Thirds Of Legislatures Now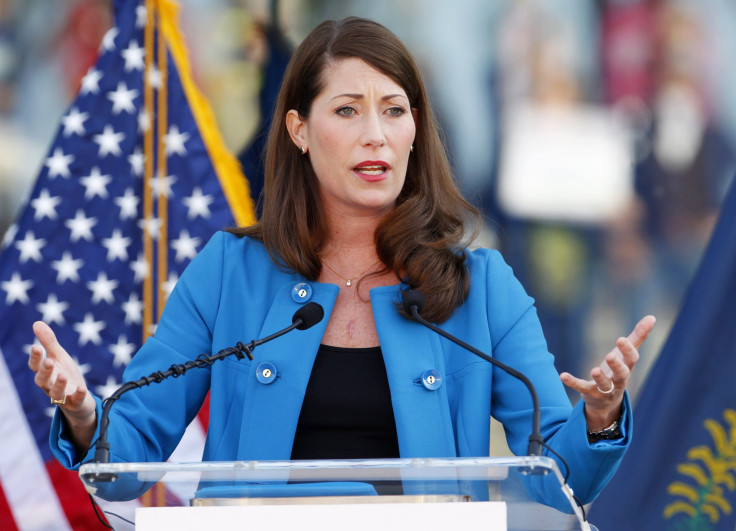 On the eve of this week's election, HBO comedian John Oliver delivered a hilarious reminder of how important -- yet ignored -- state legislatures are. Democratic donors didn't seem to get the message, as they dumped almost 16 times more money into the party organization that waged a handful of Senate campaigns than into the organization that runs their national campaign for state legislatures.
According to data compiled by the Center for Responsive Politics, the Democratic Senatorial Campaign Committee (DSCC) raised more than $146 million in the 2014 election cycle. In that same time, the party's group that finances state legislative races, the Democratic Legislative Campaign Committee (DLCC), raised just $9.3 million. That haul was dwarfed by the nearly $26 million raised by the Republican State Leadership Committee.
To put the DLCC's fundraising total into context, consider Kentucky's election. Democratic candidate Alison Lundergan Grimes raised almost double the amount of money for her single unsuccessful U.S. Senate bid than the national party apparatus raised for its campaign for more than 6,000 state legislative seats.
To be sure, other groups not officially affiliated with the political parties spend money to influence state elections. But the parties' fundraising groups like the DSCC and DLCC provide a significant chunk of the total campaign cash that is spent in elections.
The election results starkly reflected the decision by party donors and operatives to direct so few resources into state races. As the National Conference of State Legislatures reports, Democrats are now "at their lowest point in state legislatures in nearly a century." In this week's election Democrats lost their majorities in legislative chambers in Washington, Colorado, Minnesota, Nevada, New Hampshire, New Mexico, New York and West Virginia. In all, NCSL reports that there are 67 legislative chambers controlled by Republicans and just 29 controlled by Democrats. Republicans gained seats in every region, adding up to 375 seats to their column. That gives the GOP more than 4,100 of the country's 7,383 legislative seats.
While Democrats have directed most of their resources into winning seats in one of the most unproductive Congresses in history, Republicans have been using their majorities in legislatures to enact a flood of new laws that affect millions of Americans' daily lives, voting to (among other things) restrict abortion rights, require identification to vote and cut education funding.
"We had our best fundraising year to date, recruited some of the best candidates we've ever seen, knocked on more doors than ever before -- but it just wasn't enough to overcome the difficult political environment," said DLCC Executive Director Michael Sargeant in a statement issued Wednesday. "The DLCC takes the long view and we've got plans in place for the next cycle. We remain committed to investing in Democratic candidates."
© Copyright IBTimes 2023. All rights reserved.