Republicans Join Fight Against Indefinite Detention In NDAA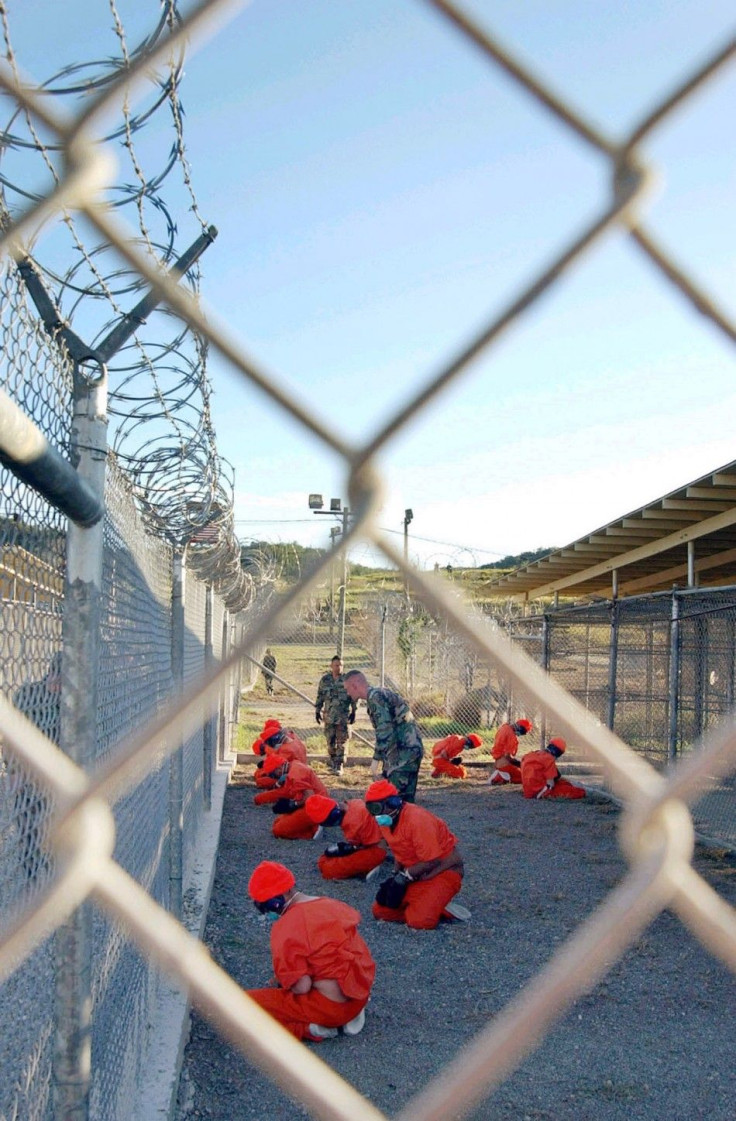 House Republicans want to amend a law that empowers the U.S. government to indefinitely detain terrorism suspects, lending more conservative support to a cause that has in the past been championed mainly by Democrats and civil libertarians.
After an animated debate, the Senate passed a defense spending bill in December that some say gives the military power to indefinitely detain people accused of terrorist activity, including U.S. citizens captured on American soil. Senate Democrats warned of government overreach, saying the authority to hold citizens without trial was ripe for abuse, and President Obama signed the bill reluctantly.
My administration will not authorize the indefinite military detention without trial of American citizens, Obama said a signing statement accompanying the National Defense Authorization Act. Indeed, I believe that doing so would break with our most important traditions and values as a nation.
Some Republican members of the House have rallied behind the same principle, according to the Associated Press. They are motivated by a concern that the provisions will vastly expand the scope of executive power without imposing important checks.
I intend to help put as much political pressure on this issue as possible, Rep. Justin Amash (R-Mich.) told the Associated Press. I intend to spend a lot of time - and I already have been doing so - making the public aware of this issue so we can get the change we need to address it.
Presidential Power Concerns Since 9/11
Concerns about presidential power in post-911 era are nothing new. During the Bush administration, Democrats warned vociferously about what they saw grave civil liberties violations for those accused of terrorism, abuses that were epitomized by the military prison at Guantanamo Bay.
But rather than allay those concerns, the Obama administration has embraced and in some ways expanded an assertive view of executive authority. Obama has issued waivers that shield most terrorism suspects from mandatory detention, but some of his other actions -- including authorizing a lethal strike in Yemen on the radical Al Qaeda cleric Anwar al-Awlaki, a U.S. citizen -- have faced legal scrutiny.
The Republican opposition to the detention provisions in the NDAA is in part fueled by the influx of Tea Party-affiliated House members who emphasize the primacy of the Constitution. Half of the House Republicans voting against the legislation were part of the Tea Party-inflected wave of first-term representatives elected in 2010, including Amash.
The issue has spilled over into town hall meetings, where constituents have challenged their representatives. It has gained traction among some local Tea Party groups, resulting in unusual coalitions like a joint Occupy-Tea Party rally in Worcester, Massachusetts. State Republican lawmakers have sponsored legislation condemning the NDAA in Washington and in Virginia.
Similar bipartisan cooperation on the issue is on display in Congress, where the AP notes that Rep. Adam Smith, the top Democrat on the House Armed Services Committee, has pressed for changes to the guidelines governing indefinite detention.
I will continue to push that bill, Smith told the AP. I know the majority is also putting together some ideas.
© Copyright IBTimes 2023. All rights reserved.