Rich Countries Lost 22 Million Jobs Due To COVID, Full Recovery Could Be 'Several Years' Away
The COVID pandemic continues to hamper the global economy, destroying 22 million jobs in advanced countries, according to the latest employment outlook report from the Organization for Economic Cooperation and Development.
The OECD reported that while a strong economic rebound is underway, it is not enough to bring employment levels back to pre-pandemic levels in most of its member economies and could take several years for a full recovery.
The OECD is comprised of a series of advanced countries throughout North America, Europe, South America, and Asia, including the U.S. The international organization is dedicated to evidence-based policies for social, economic, and environmental issues that affect global nations.
The OECD Employment Outlook 2021 said that while 22 million jobs were lost in OECD countries in 2020 compared to 2019, as many as 114 million jobs were lost around the world due to the pandemic.
Over 8 million more people are unemployed than before the COVID crisis and over 14 million more people are not actively looking for work, according to the report.
The report also suggested that hours in low-paying jobs dropped by over 28% across OECD countries, and the number of unemployed young people increased by almost 3 million – a reversal of a trend that has been growing for the past decade.
The OECD unemployment rate also dropped slightly in May to 6.6%, down from 6.7% in April. This is just short of pre-pandemic levels by 1.3% from what was observed in February 2020. The number of unemployed workers in OECD regions for May was 43.5 million, up 8.1 million from February 2020.
The OECD maintained that the labor market "remains vulnerable to a rapid build-up of long-term unemployment," saying that those that are unemployed may find it difficult to compete against those that stayed employed.
The organization is calling for investment in labor market policies, which it said is critical to help workers find employment.
"As governments roll out their recovery plans, it is essential to continue supporting families most in need while better targeting fiscal policy measures designed to boost growth towards firms and jobs that have a viable future in the new post-COVID environment, providing the right incentives for business investment leading to the restoration and creation of more new jobs," OECD Secretary-General Mathias Cormann said in a statement.
"Withdrawing support too soon would risk jeopardizing the recovery. The short-term costs of fiscal support measures can be reduced by enhancing the targeting to the most vulnerable sectors, companies and households, while fostering start-ups and job creation," he added.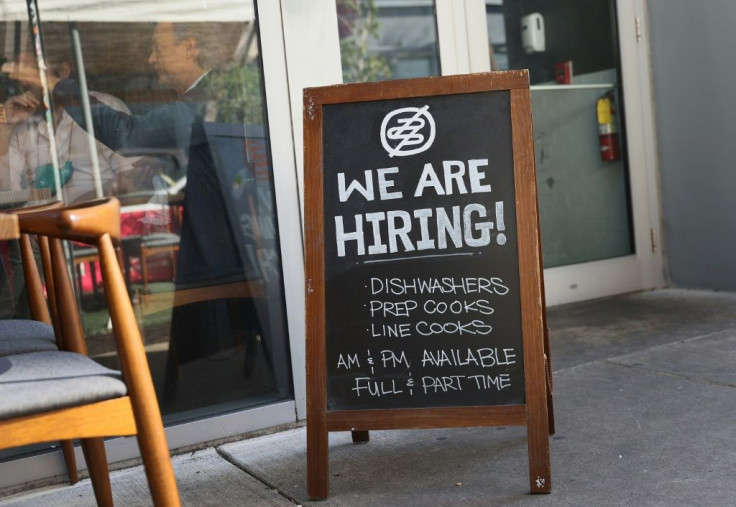 © Copyright IBTimes 2023. All rights reserved.
FOLLOW MORE IBT NEWS ON THE BELOW CHANNELS