Rich Paul Net Worth: LeBron James' Agent Is Worth $100M
KEY POINTS
Rich Paul has a net worth of $100 million, per Celebrity Net Worth
He is the CEO and founder of Klutch Sports Group
Paul has six clients in the Lakers roster, including LeBron James and Anthony Davis
LeBron James' agent Rich Paul has an estimated net worth of $100 million. Here's how he made his fortune.
Paul is a close friend of James, but his rise to the top did not happen overnight. The Cleveland native earned his stripes under Leon Rose, the former agent of James. When "The King" left Rose in 2012, he joined his friend's new agency, Klutch Sports Group. The partnership would eventually grow into something bigger than anyone would have expected.
The move was controversial at that time because Paul was not really someone from the industry. He was a newcomer who secured one of the biggest names in sports due to his close ties with him. But eventually, the 38-year-old proved he belongs in sports management.
According to Celebrity Net Worth, his client list grew to include Anthony Davis, Draymond Green, Eric Bledsoe and Ben Simmons. Paul would facilitate deals that were almost unheard of, and soon, his reputation grew as the list of his clients became longer.
In 2019, Paul was ranked 19th on Forbes' list of highest-earning sports agents in the world. He earned $32.6 million in commissions from deals he negotiated. The total value of the contracts he secured last year is estimated to be around $800 million.
Aside from also managing John Wall and Tristan Thompson, the Klutch Sports expanded its reach to the NFL. The group signed Chase Young under its stable this year.
Critics claim that signing under Klutch Sports is one step closer to becoming teammates with James. After all, J.R. Smith, Jordan Clarkson, Markieff Morris and Dion Waiters played with James at some point in their careers. But what makes Paul different is his connections to players.
Apart from players, Paul also fights for the welfare of other sports agents. In the past, the NCAA had a rule that if player agents want to sign college players drafted in the NBA, they must get a college degree. Paul, whose tale was a rags-to-riches story, questioned this. The NCAA soon removed the rule amid the scrutiny from the basketball community.
With the Lakers' 2020 championship win, six players from Klutch Sports benefited from the victory. This means the formula was successful. And as long as it stays that way, expect a number of players to join Paul's agency and team up with LeBron to try to win the title once again.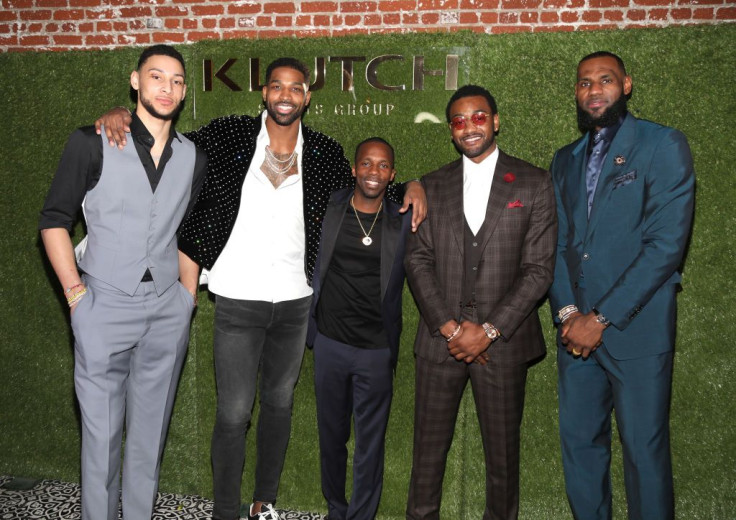 © Copyright IBTimes 2023. All rights reserved.