RIM Outlook, not Weak Results, will be in Spotlight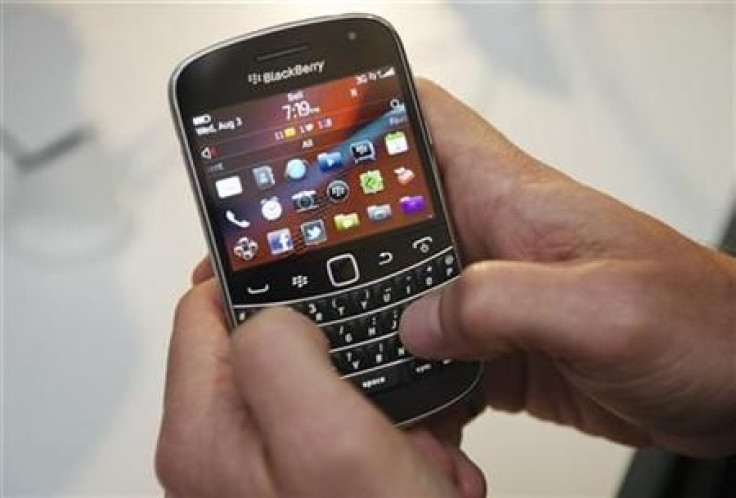 Research In Motion is set to report sharply lower earnings and revenue after markets close Thursday, as a raft of new BlackBerry smartphones arrived only late in the quarter.
But investors - forewarned about the dismal quarter - will zoom in on the Canadian smartphone and tablet computer maker's outlook for the current quarter, which is expected to provide some relief despite tough competition.
RIM will be hoping that upgraded, touchscreen versions of its existing Bold, Torch and Curve smartphones, plus a Torch-branded touchscreen-only device, will resonate with consumers used to the style made popular by Apple's iPhone and adopted by companies such as Samsung and HTC using Google's Android software.
RIM's challenge will likely be complicated by the anticipated launch of a new iPhone and furious competition among Android-based devices pushing into ever-cheaper territory.
Even if a viable product surfaces, gaining ground against entrenched iPhone and Android platforms won't be easy, said Charter Equity analyst Ed Snyder.
He said RIM's traditional base of corporate customers could be interested in the upgrades but they won't be enough to offset a dying handset business.
RIM's PlayBook tablet, which was rolled out globally in the quarter after a tepid North American launch in April, is not expected to make a major splash until it can email seamlessly and has its long-promised ability to run Android applications.
Analysts, on average, expect RIM to have shipped around 600,000 PlayBooks in the three months to August 27 and less than 12 million BlackBerrys, which would be a second straight quarterly decline.
BlackBerry shipments are expected to rise to over 14 million in the current quarter as the new models get better established.
RIM is expected to earn 87 cents a share on revenue of $4.47 billion for the second quarter, analysts say, bouncing back to $1.36 a share on revenue of $5.27 billion in the current quarter. In the second quarter a year ago RIM made $1.46 a share on revenue of $4.62 billion.
(Reporting by Alastair Sharp; editing by Rob Wilson)
© Copyright Thomson Reuters 2023. All rights reserved.