RIM Shares Drop to Record Low After Apple Media Event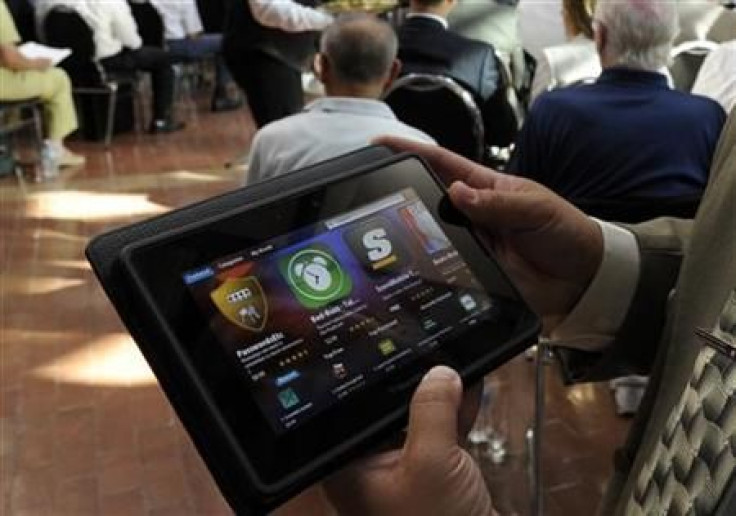 Shares of BlackBerry developer Research in Motion fell to a new yearly low as Apple started to introduce its iPhone5. Apple CEO Tim Cook said 93 percent of the Fortune 500 are testing it.
Earlier, RIM shares had spiked on repeated speculation activisit investor Carl Icahn was buying into the company on the heels of Canadian activist investor Victor Alboini.
Jaguar Financial, Alboini's Toronto investment vehicle, already owns about 5 percent of RIM. He told IBTimes last week he had not been in touch with Icahn. In 2007, Icahn invested in Motorola in the belief the company was undervalued, leading to its eventual split last year.
In August, Google agreed to buy Motorola Mobility, its handset business, for $12.5 billion.
Earlier Tuesday, RIM shares had gained as much as 4 percent on Icahn speculation. By mid-afternoon, shares of the Waterloo, Ontario-based BlackBerry maker had dropped about 4.15 percent, giving it a market capitalization of $10.3 billion.
Speculation has centered on other makers such as Korea's Samsung Electronics or Finland's Nokia mounting a takeover for RIM, as well as private equity groups.
© Copyright IBTimes 2023. All rights reserved.