Ring Of Fire: 3 Pacific Rim Volcanoes Have Forced Mass Evacuations Worldwide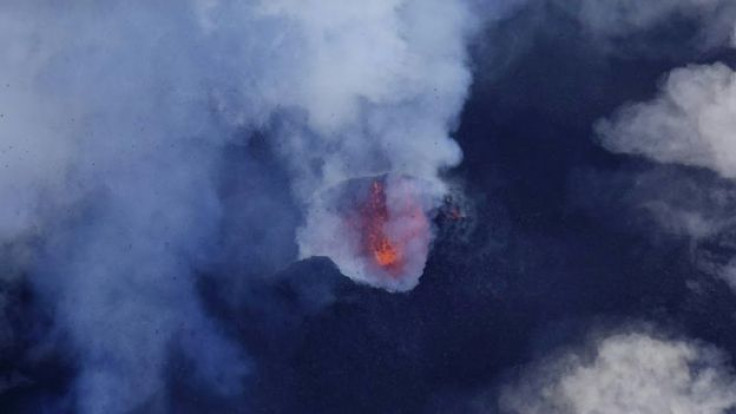 An erupting volcano called Manaro Voui volcano in Vanuatu has forced over 11,000 residents from Ambae island to evacuate. This follows a spike in activity on the Pacific Rim with three volcanoes reaching various states of imminent eruption. Volcanoes in Mexico and Indonesia also are threatening to erupt.
The Pacific rim or the Ring of Fire is a belt on the Pacific Ocean stretching from Central America to New Zealand where 75 percent of the world's active volcanoes are present.
The last of the 11,000 residents in Ambae island have to be moved by next Friday, officials said in a BBC report. 6,000 people have already been evacuated, they added.
The Manaro Voui volcano spewed hot ash, in a moderate eruption, on Saturday. This came after days of rumbling activity from deep within the volcano.
In a Chicago Tribune report, island resident Lilian Garae said that she could see "smoke coming out from the hills" and hear the rumbling of the volcano. The regular booms were an indication of when she might have to leave her home and she was waiting on where she might be sent.
The report also quoted government spokesman Hilaire Bule as saying, "We've prepared for cyclones by putting evacuation centers on the island but we are not ready for a volcanic eruption." He also said that a policy needs to be put in place by the government to help people evacuate in the future.
Popocatepetl volcano in Mexico City, on Wednesday, spewed hot ash and flaming rock over a 0.6-mile radius. It also caused a 1.8 magnitude quake. This comes after Mexico was rocked by a 7.1 magnitude quake that has caused damages in excess of $2 billion dollars according to President Enrique Pena Nieto.
"I hope that in the new year we will be able to have also a new Mexico, rebuilt and in normal conditions," Pena Nieto said in an ABC News report.
Authorities on Wednesday estimated the death toll from last week's magnitude 7.1 earthquake in central Mexico to be 338. National Civil Defense chief Luis Felipe Puente reported on Twitter that 199 people died in Mexico city alone.
Meanwhile, in Bali, the exodus numbers have neared 100,000 said the National Disaster Mitigation Agency. 96,000 people have evacuated the area around Mount Agung. A report by CBC News said on Tuesday that authorities have ordered the evacuation within an 8-mile radius around Mount Agung's crater.
The report also said that the region is facing hundreds of heavy tremors daily. This points to a high probability of an eruption. Mount Agung erupted in 1962, killing 1,100.
Wayan Mert, a resident in the volcano's vicinity said that he was among the first to evacuate last week because his village, Selat, is just six kilometers (3.6 miles) from the summit.
"We have already sold our cattle, because we thought it was better than leaving them there for nothing," he said in the report
"My feeling is the mountain will erupt," he said. "But no one knows, we just pray."
© Copyright IBTimes 2023. All rights reserved.