Riot Games Stealth-Launches 'Ruined King: A League Of Legends Story'
KEY POINTS
"Ruined King" is now available on PC, Nintendo Switch, Xbox and Playstation
The game features turn-based combat and free-roam exploration
"Ruined King" is one of the first of many spin-off games set in the "League of Legends" universe
Riot Games has released its turn-based adventure RPG "Ruined King: A League of Legends Story" seemingly out of nowhere shortly after sharing a new trailer during a presentation of its upcoming Riot Forge games.
"Ruined King," a spin-off based on the "League of Legends" universe, was first announced last year, but Riot Games and developer Airship Syndicate kept strangely quiet regarding the game's progress until recently. During the reveal of the latest trailer for the game, fans were shocked to see that "Ruined King" was already available on digital storefronts.
For those who are unaware, "Ruined King" is part of the Riot Forge initiative, which is essentially the game publishing arm of Riot Games that aims to produce numerous other games based on the established lore of "League of Legends." "Ruined King" was one of the first games to be teased as part of Riot Forge along with several titles featuring other characters from Riot's beloved MOBA game.
"Ruined King" takes place across Bilgewater and the Shadow Isles as a group of unlikely heroes team up to prevent the eponymous Ruined King from taking over the world. The developer, Airship Syndicate, had previously worked on "Darksiders Genesis" and "Battle Chasers: Nightwar," and "Ruined King" will be taking some heavy inspiration from the latter.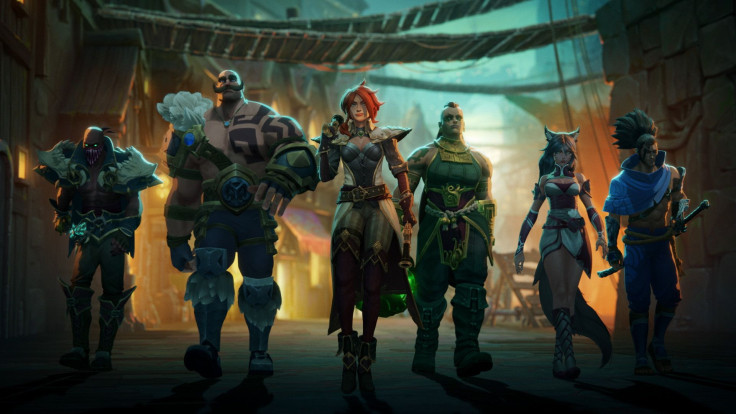 Gameplay will feature turn-based combat and real-time exploration from an isometric perspective. Players will control a party of heroes consisting of Yasuo, Ahri, Braum, Illaoi, Pyke and Miss Fortune — all of whom are also playable "League of Legends" champions.
However, each character will have a new set of abilities that are unique to "Ruined King." While they will still fulfill the overall fantasy of their character designs, they will have unique roles and interesting interactions within "Ruined King" to make for a more enjoyable experience.
So far, the game has received positive reviews from users on Steam. Players praised the depth of the character skill customization and turn-based battle system, as well as Airship Syndicate's depiction of the pirate city of Bilgewater and the haunted realm of the Shadow Isles.
However, some players have reported some game-breaking bugs such as an invincible first boss and compatibility issues with controllers.
"Ruined King" is now available on PC, Nintendo Switch, Xbox and Playstation.
© Copyright IBTimes 2022. All rights reserved.
FOLLOW MORE IBT NEWS ON THE BELOW CHANNELS