Risk Assets Tumbling In French And Greek Electoral Tide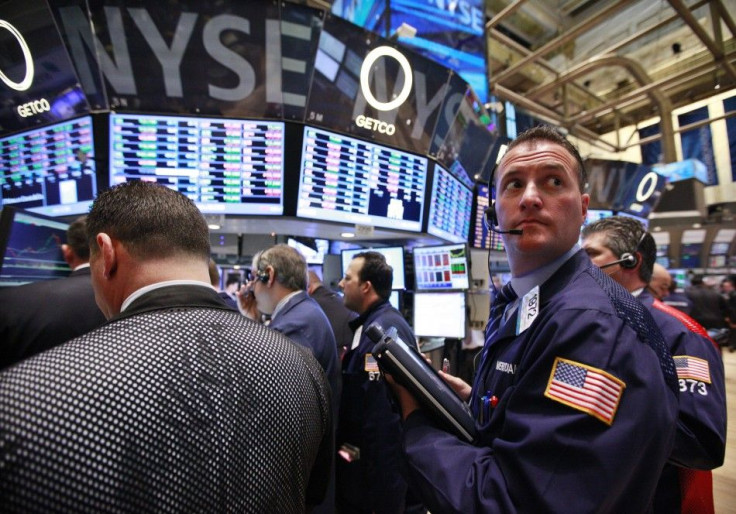 Ballots continue to be counted in France and Greece -- where the architects of the austerity solution to Europe's sovereign-debt problem have been advised to turn over their drafting supplies, immediately -- but investors are still voting, with their feet, as they appear to be moving out of higher-risk asset classes into lower-risk ones.
In Japan, the Nikkei 225 equity-market index went from a close at 9,380.25 on Friday to an open at 9,198.17 on Monday, a drop of 182.08 points, or 1.94 percent. And it has traded even lower in the early going.
U.S. stock futures are not looking so hot, either, with the difference between the S&P 500 index futures level and its fair value on Sunday at 9 p.m. EDT indicating a dip of about 16 points at the New York Stock Exchange open on Monday at 9:30 a.m. EDT.
Meanwhile, U.S. crude-oil futures prices fell more than $3 to a low of $95.34 a barrel, while Brent prices fell more than $2.50 to a low of $110.34 a barrel, according to Reuters.
In terms of currencies, the U.S. dollar is stronger and the euro is weaker, with the latter trading between $1.2962 and $1.2987.
The greenback's comparative strength is especially interesting, given the abysmal Employment Situation Summary released by the U.S. Bureau of Labor Statistics on Friday. Clearly, financial-market participants feel they have bigger fish to fry.
All things considered, it seems this might be an opportune time for one or more of the central banks around the world to announce the injection of yet another shot of liquidity.
© Copyright IBTimes 2023. All rights reserved.