Rival Payment System MCX Prevents Walmart And Member Retailers From Using Apple Pay, Softcard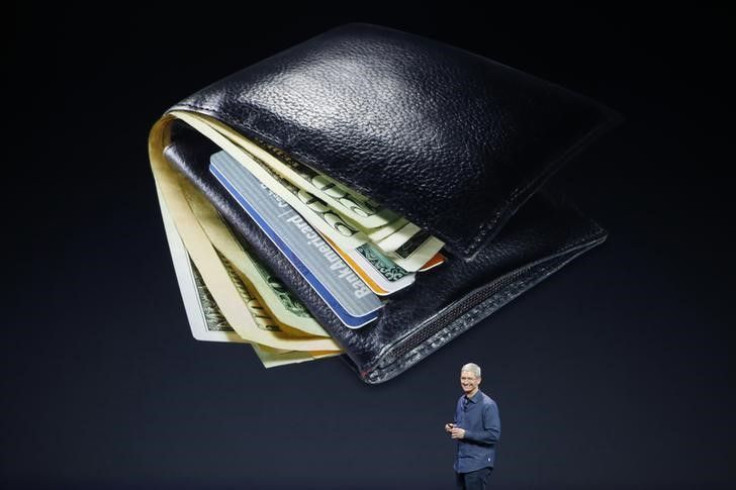 A consortium of retailers under Merchant Customer Exchange, or MCX, have been forbidden from accepting Apple Pay and other mobile payment systems due to a contractual agreement. That group consists of 50 companies, including Walmart, Best Buy and more.
Under the agreement, members of MCX aren't allowed to accept Apple Pay or any competing mobile payment system, according to unnamed retailers speaking to the New York Times. And if they choose to ignore the contract, they face the penalty of steep fines, which may explain the actions taken by Rite Aid and CVS over the weekend.
MCX is working on a mobile wallet of its own called CurrentC, which eschews the use of major network credit cards in favor of linking the wallet with a bank account or store branded credit cards. And instead of using near-field communication, it utilizes QR codes to complete transactions. But MCX's solution isn't expected to be in stores until 2015.
While the mobile payment market is still nascent, companies are looking to get a piece of a market that is expected to grow to $90 billion by 2017, according to projections by Forrester. That's only part of what's at stake for retailers and credit card companies. CurrentC gives retailers access to customer spending data, which can be utilized to deliver coupons and deals and other targeted marketing promotions. Unlike CurrentC, Apple Pay keeps that payment data private.
Blocking Apple Pay or other mobile payment platforms by MCX has already seen some resistance, as Android and Apple users on Reddit united in protest of CurrentC.
And it's a strategy that could backfire, since it also cuts off the potential of millions of transactions from Apple users.
"It does seem a little weird or a strange strategy to alienate all Apple users," ABI Research Senior Analyst Phil Sealy said in a previous interview. "When you consider the U.S., as far as the penetration of who has what devices, it's pretty much an Apple country."
© Copyright IBTimes 2023. All rights reserved.