Walmart Rejects Apple Pay For Rival Payments Service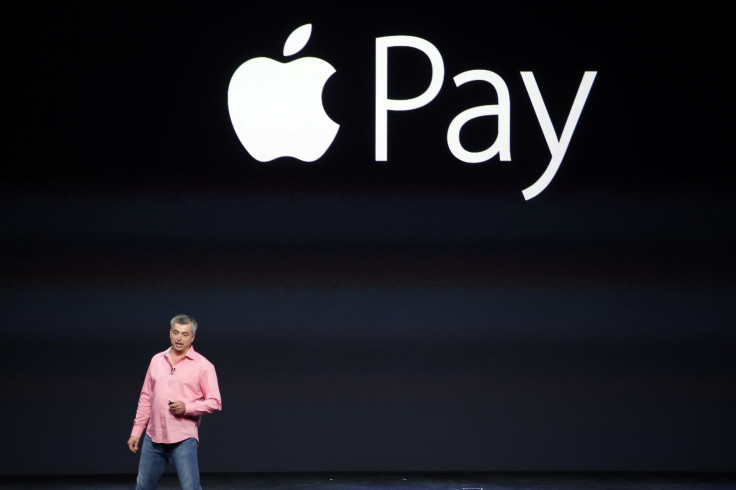 Paying for a Slurpee or the latest DVD with the tap of an app is a relatively new concept, but already a standards war may be brewing. Walmart, the nation's largest retailer (NYSE:WMT), does not plan to accept transactions through Apple Pay, the Wall Street Journal reported.
Apple Pay is an iPhone 6-enabled payment service that Cupertino unveiled Tuesday alongside new phones and the Apple Watch.
Instead, the country's largest retail chain will throw its considerable clout behind a service under development by Merchant Customer Exchange, which is owned by Walmart itself and several other retailers, including 7-Eleven, Best Buy, Darden Restaurants, Shell Oil and Target.
MCE's CurrentC Network, announced Sept. 3, is expected to debut in more than 100,000 retail locations in 2015. It lets consumers pay for goods with an Android or iOS app.
Merchants on board with Apple Pay, meanwhile, include Bloomingdales, McDonald's, Staples, Disney and Macy's.
Analysts say the emergence of competing mobile payment networks could put consumers and businesses in the unwieldy position of having to deal with incompatible standards and technologies.
"Will both gain acceptance or will retailers force a VHS-Betamax war by only accepting one and not the other," retail consultant Max Goldberg asked Forbes.
Apple Pay lets users store credit card information on their iPhones and purchase items by activating a Touch ID-protected app and swiping their devices over a dedicated scanner via a Near Field Communication (NFC) link.
Apple has secured participation from major credit card companies, Visa, MasterCard and American Express, as well as from most major banks. A Secure Element chip embedded in both the 4.7-inch iPhone 6 and 5.5-inch iPhone 6 Plus protects card numbers, and all data is stored locally on the phone.
Users can deactivate Apple Pay through the Find My iPhone Service if their phone is lost or stolen.
By contrast, CurrentC will store consumers' card information in the cloud—a method it says is more secure than local storage—and boasts that most retailers will be able to use their existing point-of-sale (POS) systems to accept payments through the network.
"At full scale, CurrentC will be accepted in more than 110,000 merchant locations across the country, giving consumers unmatched access to their favorite retailers," said MCE Chief Executive Dekkers Davidson, in a statement last week.
Notwithstanding the snub by Walmart, which operates more than 4,000 stores nationwide, some analysts remain bullish on Apple Pay.
"We believe Apple Pay was the most important announcement from Apple's 9/9 event and view Apple Pay as potentially the most important Internet service introduced by Apple since iTunes," said Piper Jaffray analyst Gene Munster, in a note to clients.
Market watcher Gartner expects mobile payment usage to grow 18 percent annually, to 450 million users, through 2017.
© Copyright IBTimes 2023. All rights reserved.
FOLLOW MORE IBT NEWS ON THE BELOW CHANNELS