Roku Channel Free Streaming Service Now Available For PC, Smartphones And Tablets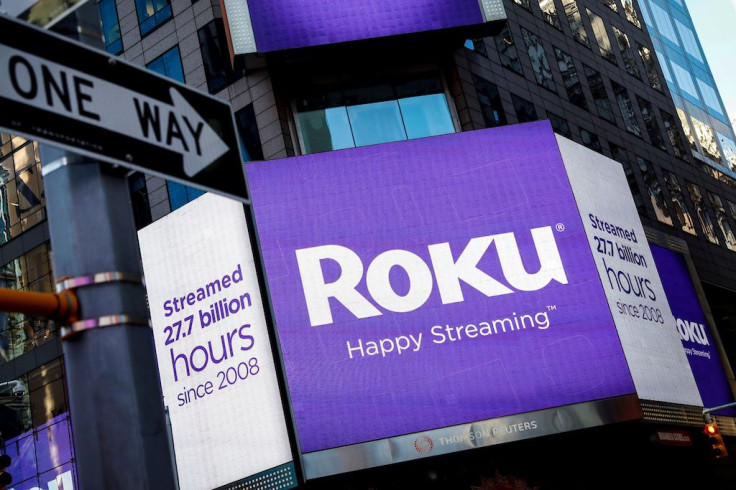 Roku has announced that it's free and ad-supported streaming service is now available on the web. The Roku Channel will allow users to stream content for free even if they don't have a Roku TV or any of Roku's streaming devices.
"We want to be the best destination for free streaming entertainment. We're delighted to deliver even more value to our customers without subscriptions, complicated logins or fees," Roku's vice president of programming and engagement Rob Holmes said. "By expanding The Roku Channel to the Web, we're broadening the access points to high-quality, free streaming entertainment. With Featured Free, we're making it easy for our customers to see the great, free content already available on the Roku platform in one place, while creating value for our content providers by connecting them with Roku's growing audience."
The Roku Channel was originally launched last fall and was only accessible if users have a Roku account and Roku's streaming devices, like the Streaming Stick or the Roku TV. Now that the Roku Channel is accessible from the web, users will be able to stream free, ad-supported content on their PCs, smartphones and tablets just by using their web browsers.
Free movies offered on The Roku Channel include titles from Paramount, Sony Pictures, Lionsgate and Warner Bros., according to The Verge. Most of it are older movies, but that should be expected from a free streaming service. The featured titles on The Roku Channel for this month are "The Matrix", "The Matrix Reloaded" and "The Matrix Revolutions." Roku also listed 19 other free titles, including a few TV shows, that will be available for the month of August. Roku says that it will publish a list of free movies to watch on The Roku Channel every week.
50 First Dates (2004)
A Nightmare On Elm Street (2010)
Bewitched (TV series, 1964)
Freedom Witers (2007)
Good Times (1974)
Hell's Kitchen (TV series, 2005)
I Dream Of Jeannie (TV series, 1965)
Jury Duty (1995)
Madonna: truth Or Dare (1991)
National Security (2003)
Searching For Bobby Fischer (1993)
Sleepover (2004)
Stephen King's Silver Bullet (1985)
The Barefoot Contessa (1954)
The Devil's Own (1997)
The Karate Kid (2010)
The Legend of Bagger Vance (2000)
Untamed Heart (1993)
Wayne's World 2 (1993)
In addition to making The Roku Channel accessible from the web, the streaming service also announced that it is adding a new "Featured Free" section on top of its main menu. This section will aggregate shows and movies that can be streamed for free from the company's partners and from The Roku Channel. The new Featured Free section will be rolling out to U.S. customers via a software update.
© Copyright IBTimes 2023. All rights reserved.