Netflix Titles Leaving In August 2018: Best Movies Disappearing From Streaming Service
If you're enjoying those lazy, hazy, Netflix movie marathons of summer, you should be sure to binge-watch these titles before they disappear. Several films are leaving Netflix in August, and these are the ones you shouldn't miss:
"Can't Buy Me Love" (leaving Aug. 1) A young Patrick Dempsey stars in this 1987 movie as a high school nerd who has a chance to help a popular girl. When Cindy (Amanda Peterson) destroys her mother's designer outfit, she agrees to be Ronald's (Dempsey) girlfriend for a month in order to get the money. She doesn't expect to actually develop feelings for him.
"Finding Dory" (leaving Aug. 1) This 2016 animated flick is a sequel to Pixar's "Finding Nemo." Dory (Ellen DeGeneres) suddenly remembers her parents and decides to look for them. However, her short-term memory loss creates some big challenges.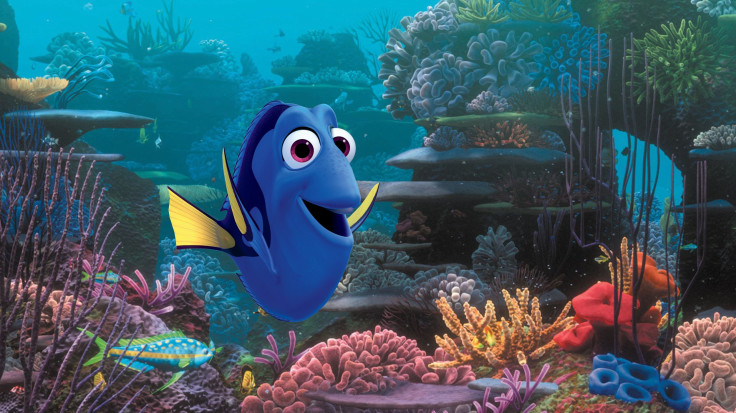 "St. Vincent" (leaving Aug. 10) Melissa McCarthy, Naomi Watts and Bill Murray star in this 2014 dramedy. Murray stars as Vincent, a man with few friends. He eventually starts watching his neighbor's son (Jaeden Lieberher) after school and bonds with the young man.
"For A Good Time, Call…" (leaving Aug. 12) Lauren (Lauren Anne Miller) and Katie (Ari Graynor) were college enemies, but they have to become roommates to afford their dream apartment. Once Lauren realizes Katie's job as a phone-sex operator is a great business opportunity, they start to forget about their differences and build a genuine friendship.
"The 40-Year-Old Virgin" (leaving Aug. 16) Andy (Steve Carell) is 40, works in a big box store, lives alone and he's a virgin. Once his friends learn that last fun fact, they push him to have sex. As Andy tries to get over his awkwardness around women, he strikes up a relationship with Trish (Catherine Keener). Be sure to check this out before it leaves Netflix if you want to see Carell scream "Kelly Clarkson!" while getting waxed one last time.
"The Road" (leaving Aug. 25) Based on the Pulitzer Prize-winning Corman McCarthy novel, "The Road" follows Viggo Mortensen and Kodi Smit-McPhee as a father and son who are traveling in a post-apocalyptic world to find warmer weather.
© Copyright IBTimes 2022. All rights reserved.
FOLLOW MORE IBT NEWS ON THE BELOW CHANNELS