Rolls-Royce Jet Engine Flaws Spell Opportunity for GE
General Electric (NYSE:GE) has had a rough 12 months. Its power division's profitability has plunged, it has taken some big charges in its GE Capital subsidiary, and the company has had to cut its dividend.
This article originally appeared in The Motley Fool.
However, through all of this turmoil, the GE Aviation business has continued to achieve strong growth. The segment's profit reached $5.4 billion last year (adjusted for a recent accounting change), and management expects aviation segment profit growth of at least 15 percent in 2018.
As I have previously noted, GE's aircraft engine business has huge long-term growth potential. It is currently on track to make further market-share gains at the expense of struggling rival Rolls-Royce (NASDAQOTH:RYCEY). Ongoing reliability issues with the latter's Trent 1000 engines could push more Boeing (NYSE:BA) 787 Dreamliner buyers toward GE engines.
Rolls-Royce struggles to right the ship
Most in-production Boeing aircraft exclusively use engines from GE (or its CFM subsidiary), but the 787 Dreamliner is an exception. Customers can choose between GE's GEnx-1B engine and Rolls-Royce's Trent 1000.
Both engine options had serious teething issues after being introduced in 2011, but Rolls-Royce's Trent 1000 has had a particularly rough operational history. The initial version of the Trent 1000 missed its fuel burn target. Additionally, reliability issues have been a recurring problem.
Earlier this year, Rolls-Royce discovered new durability problems with the compressors for hundreds of Dreamliner engines. As a result, it had to revise the inspection protocol for those engines, requiring checks after every 300 flights, instead of after every 2,000.
This translates to vastly more downtime for airlines, forcing them to buy or lease backup aircraft or to cancel flights. To make matters worse, the affected aircraft are required to stay closer to diversion airports than Dreamliners equipped with GE engines.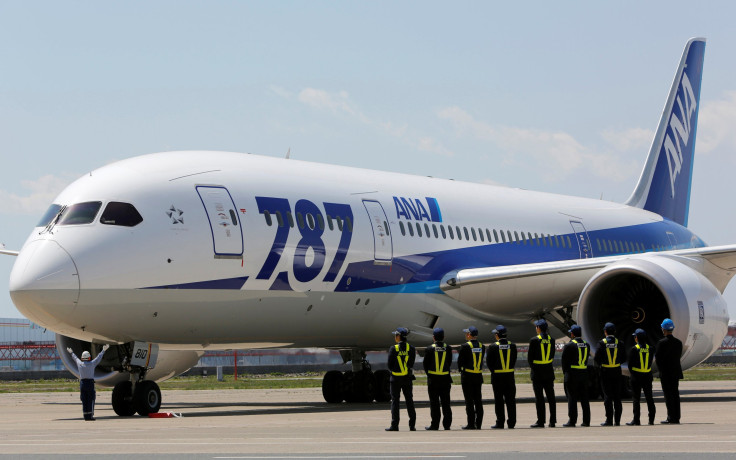 Last week, Rolls-Royce discovered that the same issue is also impacting some older engines that were originally thought to be unaffected. It is now calling for one-off inspections of those older "Package B" engines, further snarling airlines' operations during the busy summer travel season. Rolls-Royce is also redesigning some components in the latest version of the Trent 1000 in an effort to avoid a repeat of these problems.
Eventually, Rolls-Royce will replace all of the faulty components, but that will take years due to production bottlenecks. Meanwhile, it is struggling to keep up with its production commitments for new aircraft.
An opportunity for GE
Typically, when an aircraft type has two engine choices, the engine manufacturers compete viciously for every sale. Each one will offer discounts to offset any perceived advantage of the alternative product.
However, discounted pricing doesn't seem like adequate compensation for the risk of serious reliability problems, operational restrictions, and delivery delays. That puts GE in an enviable position for as long as the Trent 1000 reliability issues persist.
In theory, it's straightforward to replace a Rolls-Royce engine with a GE engine on a Dreamliner. That said, airlines generally sign long-term service agreements when buying engines, making it impractical to switch after a few years. Additionally, airlines that have equipped their existing 787 Dreamliner fleets with Trent 1000 engines may be reluctant to switch for future orders, due to the added complexity of managing multiple engine types.
But in competing for new business, GE now has a huge advantage over Rolls-Royce. This should allow it to extend its market-share lead.
The timing is perfect
General Electric has steadily increased its share of Dreamliner orders over time, due in part to Rolls-Royce's inability to deliver a reliable Trent 1000 engine. GE's market share on the in-service fleet is slightly more than 60 percent. However, it had a 2:1 advantage over Rolls-Royce in the 787 firm order backlog (368 aircraft versus 183) as of the end of May.
Another 135 Dreamliners don't have an engine selection yet, and General Electric is likely to win more than its fair share of these deals. The timing of Rolls-Royce's woes is also fortuitous for GE, because Boeing 787 order momentum has accelerated recently. Indeed, GE has the inside track for some recent 787 commitments that are likely to turn into firm orders later this year.
Boeing is set to increase Dreamliner output from 12 per month to 14 per month next year. The combination of higher production and higher market share will drive a meaningful increase in GEnx deliveries, followed by a long stream of lucrative service revenue. This will help GE Aviation continue its blistering growth — eventually lifting General Electric out of the doldrums.
Adam Levine-Weinberg owns shares of General Electric. The Motley Fool has no position in any of the stocks mentioned. The Motley Fool has a disclosure policy.