Romney's Jeep Claim: Will American Jobs Be Shipped To China?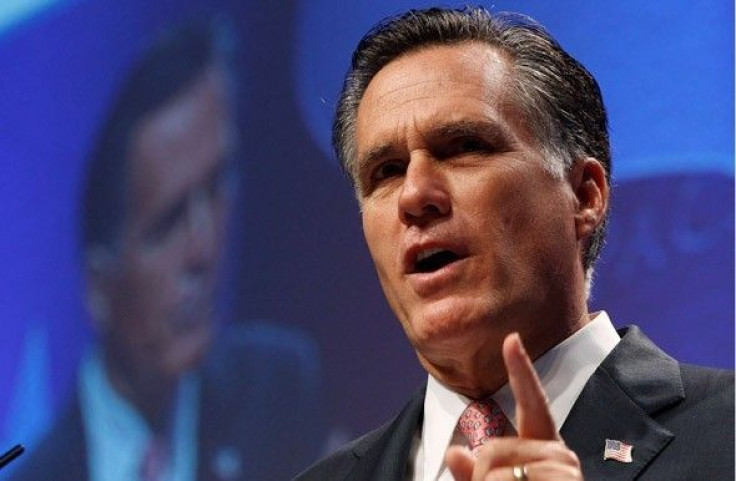 Republican presidential nominee Mitt Romney has come under heavy attack this week for a new television ad telling voters that American jobs will be shipped to China, after falsely claiming last week that Chrysler, a unit of Italian automaker Fiat S.p.A. (ADR: FIATY, Milan: F),was moving Jeep production to that country.
In Ohio on Thursday, Romney bashed President Barack Obama, saying there was a report out that Chrysler might send Jeep manufacturing to the Asian country.
"I saw a story today that one of the great manufacturers in this state, Jeep, now owned by the Italians, is thinking of moving all production to China," Romney said. "I will fight for every good job in America, I'm going to fight to make sure trade is fair."
However, Romney's statement were wrong. A Bloomberg News article clearly stated that Chrysler will be "adding Jeep production sites rather than shifting output from North America to China." (You can also watch Obama's ad response at the top of this article.)
Jeep production in China has been on hold since 2009. Chrysler said it might reopen it, but not move American jobs there.
After Romney's statements sparked controversy, Gualberto Ranieri, senior vice president of corporate communications at Chrysler, publicly denied the claims in a blog post stating the following:
"Despite clear and accurate reporting, the (story) has given birth to a number of stories making readers believe that Chrysler plans to shift all Jeep production to China from North America, and therefore idle assembly lines and U.S. workforce. It is a leap that would be difficult even for professional circus acrobats," Ranieri wrote.

"Let's set the record straight: Jeep has no intention of shifting production of its Jeep models out of North America to China. It's simply reviewing the opportunities to return Jeep output to China for the world's largest auto market. U.S. Jeep assembly lines will continue to stay in operation. A careful and unbiased reading of the Bloomberg (story) would have saved unnecessary fantasies and extravagant comments."
Still, even though Chrysler denied the claims, the Republican nominee released a new campaign ad that continued to mislead.
The ad states, "Who will do more for the auto industry? Not Barack Obama. Fact checkers confirm that his attacks on Mitt Romney are false. The truth? Mitt Romney has a plan to help the auto industry. He is supported by Lee Iacocca and the Detroit News. Obama took GM and Chrysler into bankruptcy and sold Chrysler to Italians who are going to build Jeeps in China. Mitt Romney will fight for every American job."
Democrats began fighting back on Monday with Vice President Joe Biden saying the Romney campaign "has no shame."
"It's an absolutely, patently false assertion," Biden said, adding that Romney will "say anything, absolutely anything, to win."
Former U.S. President Bill Clinton also set out to right Romney's jeep claims in front of an Ohio crowd. He called Romney's ad "the biggest load of bull in the world," according to the Los Angeles Times.
"They are roaring in America, thanks to people like the people of Ohio," Clinton said.
Here's the controversial ad:
© Copyright IBTimes 2023. All rights reserved.
FOLLOW MORE IBT NEWS ON THE BELOW CHANNELS