Ron Paul Picks up Crucial Endorsement in South Carolina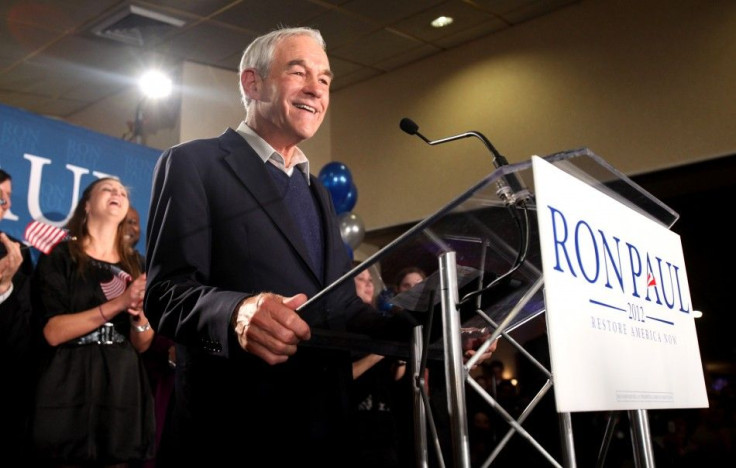 Senator Tom Davis endorsed Republican presidential candidate Ron Paul at a campaign event in Myrtle Beach on Sunday night. Tom Davis, a South Carolina law maker and a Tea Party favorite, said he decided to endorse Paul because he was the only fiscal conservative Republican candidate with a commitment to American constitution.
Ron Paul's record matches his rhetoric, his fiscal plan matches the fiscal challenges that our nation is facing and his movement represents the taxpayers whose interests have been ignored in the political process for far too long, Davis said.
I'm also endorsing him because unlike what the pundits have led you to believe, he is the candidate who gives the Republican Party the best chance to beat Barack Obama in November, the Beaufort Republican said in a statement.
Davis also lauded Paul for staying consistently with the tax payers.
Tom Davis is popular among the fiscal conservatives and commands considerable support among the Tea Party followers in South Carolina.
The Ron Paul 2012 campaign welcomed Davis's endorsement of Paul's candidacy and described it as a consequential and game-changing move in a statement.
We're excited and grateful to have Sen. Davis's endorsement, as it carries tremendous weight in South Carolina, said Jesse Benton, Paul 2012 National Campaign Chairman.
The endorsement from Davis is crucial for Ron Paul, as it will boost his image as a fiscal conservative and an alternative to Mitt Romney. The endorsement from the popular Republican Senator also will enhance his (Paul's) national acceptability.
Paul is back in South Carolina after taking a three-day break from campaigning to spend some time with his family.
© Copyright IBTimes 2023. All rights reserved.