Ronald McDonald Goes Vegetarian In India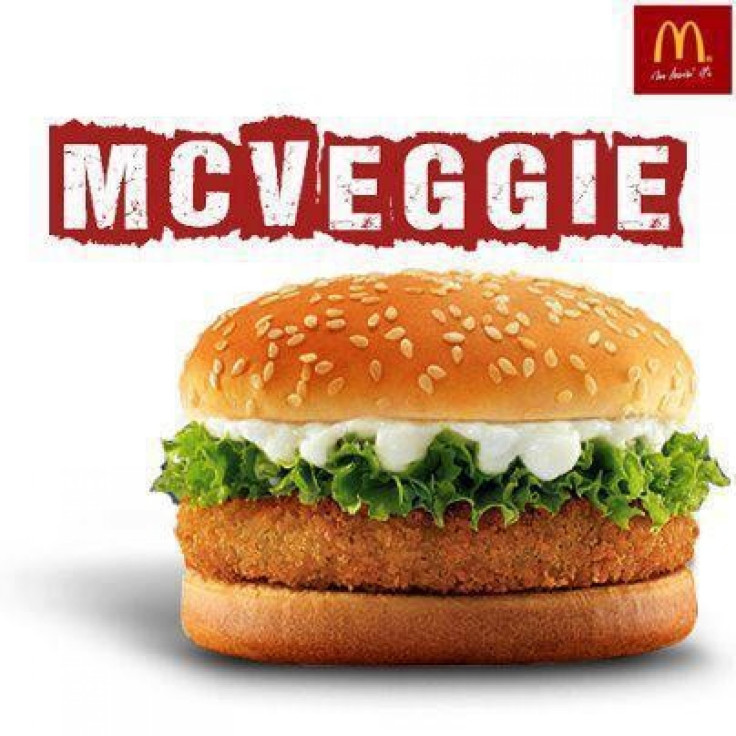 McDonald's Corporation (NYSE:MCD), the U.S.-based fast-food restaurant chain long known for its beef-based burgers of all shapes and sizes, announced plans on Tuesday to open its first ever vegetarian-exclusive restaurants.
The first two local restaurants for the global food chain's new vegetarian venture are set to open in the Indian city of Amritsar and Katra. The two locations, according to the original Financial Times article that broke the story, are central to India's Sikh and Hindu communities, respectively.
Cows are considered sacred in both religious traditions, making beef products an understandable taboo for Indian regions, particularly in areas where religion plays a central role in local communal identity.
The fast-food chain's decision to begin opening vegetarian-only restaurants indicate a willingness on Illinois-based McDonald's part to cater to local preferences and unique regional needs for its customers.
Speaking to the Financial Times, a spokesman for McDonald's India said the decision "makes absolute sense" for establishing a foothold for the brand "in the places which are famous as pilgrimage sites" in the country.
The iconic item sold, until now, at every single McDonald's location has always been the Big Mac -- a sandwich celebrated in advertising for its "two all-beef patties" ever since the signature sandwich first launched in 1967. But no matter how many patties there were on a sandwich, McDonald's historically has struggled to establish a foothold in India ever since the first store was opened there in 1996.
After nearly 20 years in the country, McDonald's still has 271 locations in India, a figure that local representatives hope will double within three years in light of the new changes.
The company briefly experimented with serving patties made of lamb meat instead, but complaints about the quality of patties as being too "rubbery" forced the chain to abandon the line.
This is not the first time that McDonald's has experimented with personalizing its menu for regional tastes. Locations as diverse as the Middle East and New Zealand offer exclusive sanwich lines with names like the "McArabia" (a pita-like sandwich prepared with grilled chicken or beef kofta). More recently, the company unveiled a new lamp patty called the "serious lamb burger" for its Australian branch.
The chain also offers many of its sandwiches with chicken patties in lieu of beef, as well as vegetarian alternatives like the McVeggie (a veggie burger) a McAloo Tikki, (a deep-fried pattie made out of spiced mashed potatoes) and McSpicy Paneer (a patty made with traditional Indian cheese).
As the company continues to pursue vegetarian exclusivity, however, it plans to increase menu choices for all customers throughout India.
"Since this is going to be an exclusive vegetarian restaurant, we will have to look at opening more products," a McDonald's representative told the Financial Times.
McDonald's representatives were not immediately available for comment about future plans to expand its vegetarian offerings in other locations.
Shares fell 61 cents to $88.88 in midday trading.
© Copyright IBTimes 2023. All rights reserved.