Royal Caribbean Cruises 'Postponed' After 8 Crew Members Test Positive For COVID-19
The cruise industry has suffered another setback, as Royal Caribbean's (RCL) inaugural sailing from the U.S. was postponed after eight crew members tested positive for COVID-19.
The ship, Royal Caribbean's Odyssey of the Seas, was set to sail from July 3 to July 31 on six- and eight-night Southern and Western Caribbean cruises from Fort Lauderdale, Florida, USA Today noted. A total of four sailings were canceled.
A simulation cruise slated for late June was also paused, according to the cruise line.
"Two steps forward and one step back! out of an abundance of caution, we are postponing Odyssey's inaugural sailing from July 3 to July 31, 2021. A simulation cruise, originally scheduled for late June, will also be rescheduled," Royal Caribbean CEO Michael Bayley said Tuesday in a Facebook post.
The eight crew members were vaccinated, as well as all 1,400 crew members on board the ship, on June 4 and were considered fully vaccinated on June 18. The eight crew members received a positive test result for COVID-19 during routine testing before they were considered fully protected against the virus.
Six of the crew members are asymptomatic, and two have mild symptoms. All are being quarantined and closely monitored by Royal Caribbean's medical staff. The remaining crew members aboard the ship are also being quarantined for 14 days and will continue to be routinely tested for infections.
Passengers of the ship will be notified of the postponed cruise and will be given several options to consider, Bayley said in his Facebook post.
Royal Caribbean's vaccination policy strongly recommends passengers sailing from Florida be fully vaccinated but does not require proof of inoculation. Those sailing from other locales will need to be vaccinated if they are 16 or older. As of Aug. 12, those aged 12 and older will need proof of vaccination if they are not starting their cruise in a Florida port.
In his post, Bayley said: "While disappointing, this is the right decision for the health and well-being of our crew and guests."
The news of Royal Caribbean cruise cancelation comes just days after the company confirmed that two passengers onboard its Celebrity Millennium cruise ship tested positive for COVID-19 at the end of a North American sailing from St. Maarten.
The fully vaccinated cruise discovered the two guests were positive for the virus during end-of-cruise testing. Both passengers were asymptomatic and shared a stateroom. The two passengers were isolated on the ship in St. Maarten until a negative test was produced and after the arrangement of their trip home.
The cruise industry has been one of the biggest victims of the pandemic, according to travel experts. Jennifer Holland, a tourism lecturer at the University of Suffolk, reported in The Conversation that surveys showed public confidence in the cruise industry has plummeted.
Shares of Royal Caribbean were trading at $87.80, up 87 cents, or 1%, ahead of Wednesday's opening bell.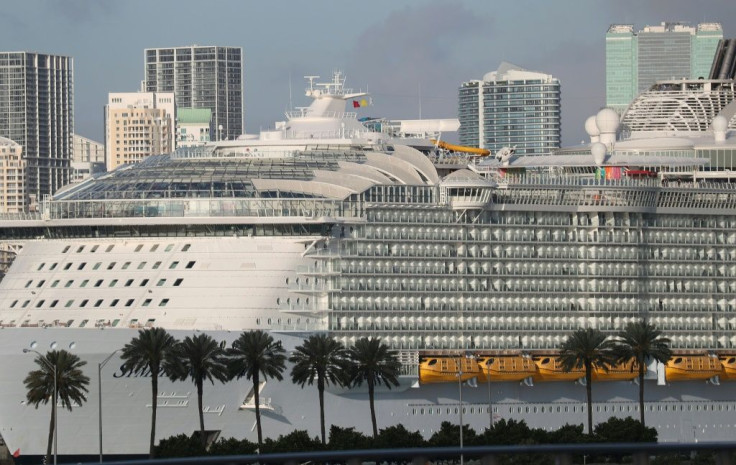 © Copyright IBTimes 2023. All rights reserved.