Royal Dutch Shell To Pay $84 Million For Nigeria Oil Spill Settlement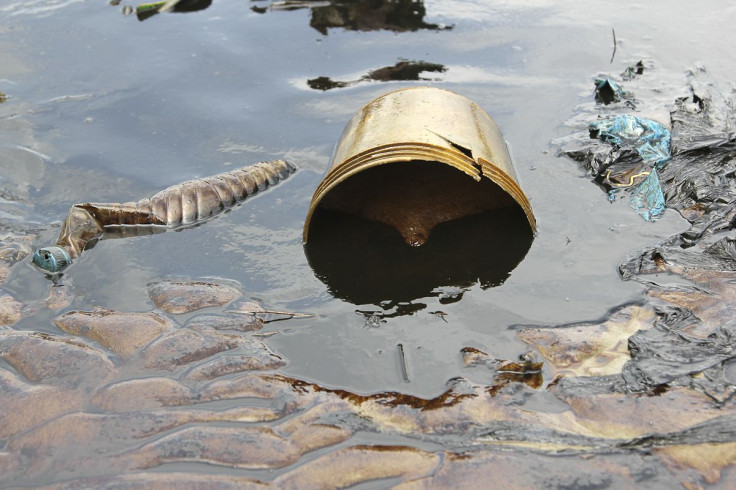 Royal Dutch Shell has agreed to an $84 million settlement to compensate a community in Nigeria's Niger Delta for two oil spills that released thousands of gallons of crude in 2008.
Critics say the settlement process took far too long.
"Whilst we are delighted for our clients, and pleased that Shell has done the decent thing, I have to say that it is deeply disappointing that Shell took six years to take this case seriously and to recognize the true extent of the damage these spills caused to the environment and to those who rely on it for their livelihood," Martyn Day, a partner at the London law firm Leigh Day & Co., which represented the plaintiffs, said in a statement Wednesday.
More than 15,600 residents of the Bodo community in the Ogoniland region of Nigeria will receive $3,300 each, with another $30 million left over to help rehabilitate the area.
In August 2008, a Shell pipeline burst in Bodo, spilling oil into the surrounding area. Shell initially said it lost a total of 4,000 barrels of oil, but watchdog group Amnesty International has reported that the spill sent more than 100,000 barrels into the natural environment, a major source of livelihood for local farmers and fishermen.
In November 2014, Shell acknowledged it had miscalculated, publicly stating "the total volume of oil released ... exceeded contemporaneous estimates."
"From the outset, we've accepted responsibility for the two deeply regrettable operational spills in Bodo," Mutiu Sunmonu, head of Shell's Nigerian subsidiary company SPDC, said on Wednesday. "We've always wanted to compensate the community fairly and we are pleased to have reached agreement."
While Shell acknowledges that operational failure caused the spills, the company said earlier settlement efforts failed due to the "grossly exaggerated" claims asking for more than $400 million.
"While the payout is a long-awaited victory for the thousands of people who lost their livelihoods in Bodo, it shouldn't have taken six years to get anything close to fair compensation," Audrey Gaughran, Amnesty International's director of global issues, said Wednesday.
Massive crude reserves in the Niger Delta have been a primary source of revenue for Nigeria in recent decades. But the rewards haven't come without problems. Shell and other companies have been working in the region since the 1950s, but the industry is causing environmental damage to the region's natural land, not just due to company failures but also illegal theft and refining, according to experts. A 2011 report from the United Nations noted that full environmental recovery from spills could take up to 30 years.
"For now, the Bodo community is very happy that this case has been finally laid to rest," Chief Sylvester Kogbara, chairman of the Bodo Council of Chiefs and Elders, said in a statement. "The hope is that this will forge a good relationship with Shell for the future, not only with the Bodo people but with all the Niger Delta communities that have been impacted in the same way as us," he said.
© Copyright IBTimes 2023. All rights reserved.