Rupert Murdoch Stepping Down: Sons James, Lachlan Reportedly Taking Over Media Empire 21st Century Fox Inc. (FOXA)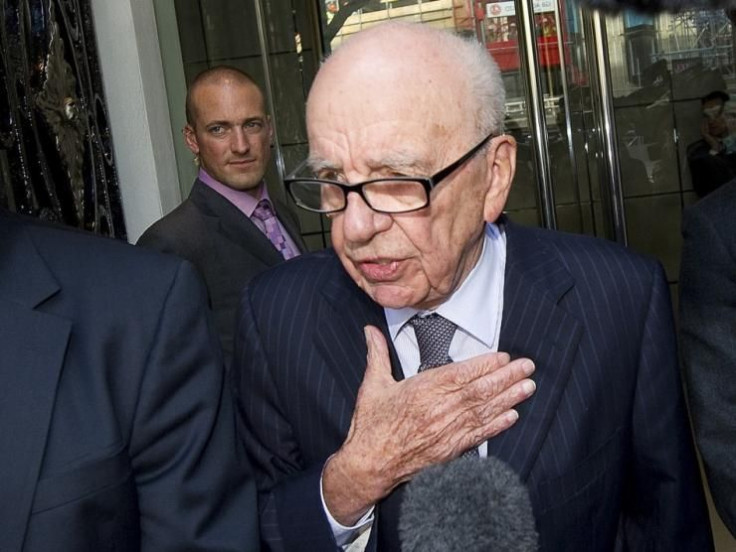 Keith Rupert Murdoch, the 84-year-old Australian mogul who took a local newspaper company inherited from his father and parlayed it into a sprawling media and entertainment empire, is expected to step down from his role as chief executive of 21st Century Fox Inc.
According to sources cited by CNBC and others, Murdoch's younger son, James, 42, will take over the role of CEO, assuming the day-to-day management of the company and completing a transition more than a decade in the making. The move marks a ceding of power from one of media's most dominant titans, who throughout decades of growth at Fox (formerly News Corp.) maintained tight-fisted control of the company, often to the vexation of shareholders and executives.
A Fox spokesman confirmed that "The matter of succession is on the agenda at our upcoming, regularly scheduled board meeting." No timeline has been announced.
James is expected to continue to work closely with Murdoch and his older son, Lachlan, 43, who will assume an executive co-chairman role, CNBC reported. Lachlan is currently co-chairman of News Corp., the newspaper business that was spun off from Fox two years ago, in part to shield the profitable entertainment side of the company from legal entanglements related to the phone-hacking scandal at the now-defunct News of the World in the U.K. Murdoch is chairman of both News Corp. and Fox, but he is CEO of Fox only. He is also the company's controlling shareholder.
Twenty-First Century Fox is the owner of a suite of television networks and movie studios, including Fox News, the Fox broadcasting network and 20th Century Fox. It's also part owner of Sky plc, a expansive European satellite broadcasting and streaming media operation.
As part of the restructuring, CNBC reports, Murdoch will remain on board as executive chairman of Fox. The company's chief operating officer, Chase Carey, is expected to step down from that role, taking on a "yet undefined" position.
A formal announcement is expected soon, and the transition could take place at the start of 2016, according to CNBC, which cited numerous sources close to the family.
Veins Of Ink
The son of an Australian journalist and newspaperman, Murdoch took control of the family business at the age of 22 after his father's death in the early 1950s. He proceeded to turn the South Australia's Adelaide News -- then a money-losing tabloid -- into a huge success.
He began acquiring U.S.-based media outlets in the 1970s through his company News Limited, later incorporated as News Corp., which grew to become one of the biggest media conglomerates in history, fueling the rise of conservative media in the 1990s with Fox News, now one of the most-watched networks on cable.
Throughout, Murdoch has remained a steadfast lover of newspapers, acquiring Dow Jones, owner of the Wall Street Journal, in 2007, and pitting it against the New York Times with Ahab-like resolve. Following the mobile revolution, Murdoch had hoped to lead newspapers into the digital age, but with limited success. The Daily, an iPad-only publication he launched in 2011, shut down the following year.
More recently, Murdoch set his sights on expanding 21st Century Fox even further. Last year, he reportedly offered $80 billion for Time Warner Inc., owner of Turner Broadcasting and HBO, but he withdrew the bid after the offer was rebuffed.
Christopher Zara is a senior writer who covers media and culture. News tips? Email me here. Follow me on Twitter @christopherzara.
© Copyright IBTimes 2023. All rights reserved.