Rupert Murdoch's News Corp To Buy Indian Media Company VCCircle Network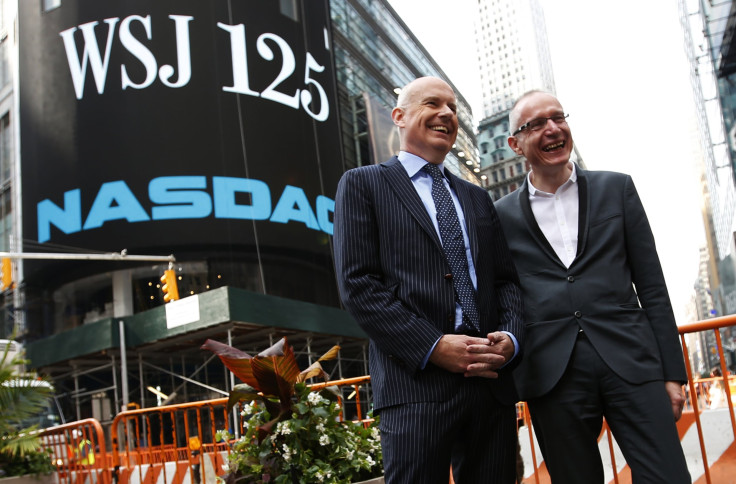 News Corp. billionaire Rupert Murdoch's media empire, which includes the Wall Street Journal, has agreed to acquire VCCircle Network, an Indian venture capital and technology news and media company. The companies didn't provide financial details in a statement Sunday.
VCCircle Network includes VCCircle.com, Techcircle.in, VCCEdge, VCCircle Training, in addition to a premium content-driven conference business, according to the statement. The deal is expected to close in March.
"This significant investment is a sign of our faith in India's future and our enthusiasm for working with and building up emerging talents in the country," News Corp. Chief Executive Robert Thomson said in the statement.
Global investors are betting India's economic growth will accelerate with the right set of reforms and investments, thus playing a more significant role in sustaining world economic growth as many developed markets stagnate or grow at much slower rates. One example is India's wireless boom that has made the country the world's third biggest smartphone market, paving the way for increased spending in digital content and ads.
Thomson added in the statement: "India is an increasingly meaningful part of our portfolio, which is itself increasingly digital and global."
The VCCircle acquisition builds on News Corp.'s recent digital investments in India. In November, News Corp. acquired a 25 percent stake in PropTiger.com, an online residential real estate classifieds company. In December, News Corp. acquired BigDecisions.com, which allows consumers to use interactive, algorithm-based tools to make financial decisions, according to the statement.
News Corp. also has a presence in India through its Dow Jones, Wall Street Journal and HarperCollins Publishers businesses.
"Being a part of News Corp. will now allow us to accelerate our already aggressive growth plans," said P.V. Sahad, founder and CEO of VCCircle Network. Sahad and his management team will become part of the multinational media empire's Indian operations and he will report to Raju Narisetti, News Corp.'s senior vice president for strategy.
VCCircle Network is owned by Mosaic Media Ventures and has about 100 employees across India, with headquarters in Noida, near New Delhi, the statement said.
© Copyright IBTimes 2023. All rights reserved.