Russia Calls Western Sanctions Over Ukraine 'Blackmail' Tool, Costing Country $40B A Year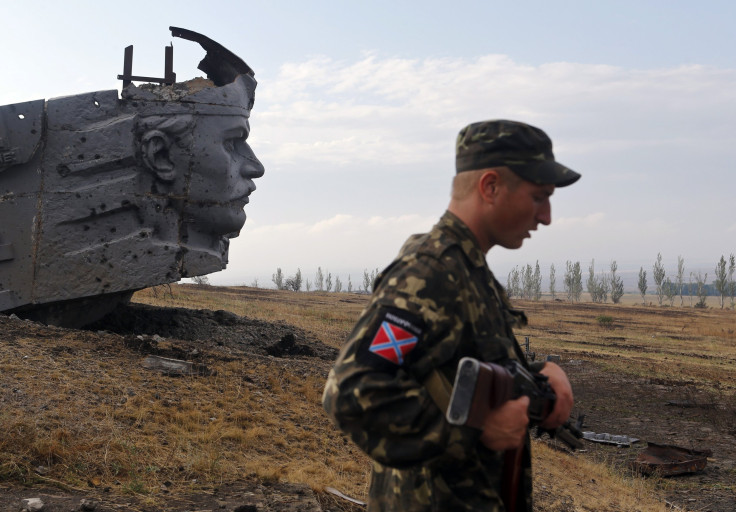 Russia has called the sanctions that Western countries have imposed on it over the Ukraine crisis a form of blackmail that has cost the country billions of dollars in a year, according to reports.
The conflict in Ukraine intensified in April, after Kiev launched a military operation against pro-Russian rebels in the country's southeastern regions. Since then, the West -- mainly the U.S. and the European Union -- has implemented several rounds of sanctions against Russia, accusing it of interfering in the crisis. The sanctions, particularly targeting the Russian economy, have reportedly affected the country's defense, energy and banking sectors.
"We are losing around $40 billion in a year because of sanctions and another $90 to $100 billion because of a 30-percent drop in oil prices," Russian Finance Minister Anton Siluanov said in Moscow on Monday, according to Sputnik.
Russian President Vladimir Putin, in a statement on Sunday, said that the country would not rebuild an "Iron Curtain" despite the effects of sanctions on Russia's economy.
Western sanctions against Russia are ways to pressure the country and they are not an acceptable practice for states that call themselves constitutional, Sergei Naryshkin, speaker of Russia's parliament said, Sputnik reported.
"Sanctions are nothing else, but a blackmail tool and a way to put an economic pressure. They, undoubtedly, contradict the international law, and the WTO rules," Naryshkin said at an international conference in Astana, Kazakhstan. "Those countries that call themselves constitutional states do not have the right to behave this way. This is improper."
According to research firm IHS, Russia's gross domestic product will contract by 1.7 percent next year after stalling in 2014, while inflation is expected to rise to 8.4 percent from 7.6 percent. The ruble has also fallen about 28 percent against the U.S. dollar this year, the worst among 24 emerging markets, according to Bloomberg.
© Copyright IBTimes 2023. All rights reserved.
FOLLOW MORE IBT NEWS ON THE BELOW CHANNELS