Russia Will Not Rebuild Iron Curtain In Wake Of Economic Sanctions Over Ukraine: Vladimir Putin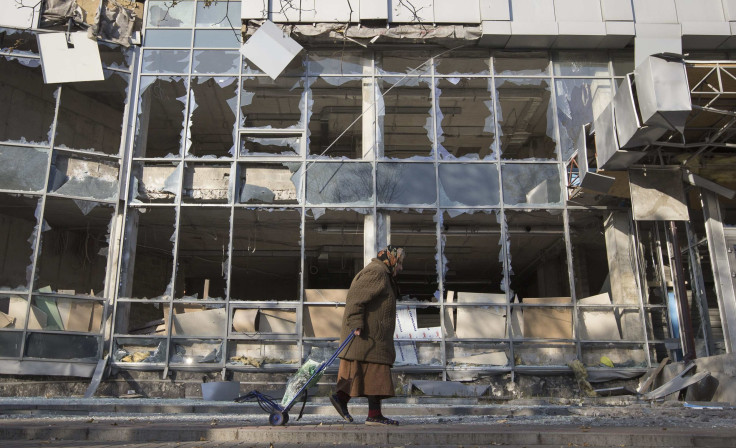 Russia's economy has felt the effects of sanctions imposed by the European Union and the U.S. over its alleged role in the rebellion in Ukraine, but the country has no desire to engage in the isolationism that characterized the Cold War, Russian President Vladimir Putin said in an interview with the state-owned Tass news agency published Sunday. "We realize the malignity of the Iron Curtain for us," he said.
"There were periods in the history of other countries, which tried to isolate themselves from the rest of the world and paid very dearly for that, practically by degradation and collapse. Undoubtedly, we are not taking this path. And nobody is going to build a wall around us. It is impossible!" Putin said.
The Russian president acknowledged the impacts of the EU and U.S. economic sanctions, especially on his country's dominant energy sector, but he indicated they constituted a double-edged sword for nations with major oil-and-gas production capabilities themselves. He told Tass in the wide-ranging interview:
"[The] contemporary world is interdependent. This does not at all mean that the sanctions, a sharp fall in oil prices and the depreciation of the national currency will bring about negative results or disastrous consequences solely for us. Nothing of this kind will happen! Problems arise, they are present, and they will increase, deteriorating the situation … not only in Russia but also in our partners' countries, including in oil-and-gas-producing countries. We talk about falling oil prices. This occurs, among other things, because the United States has started to extract shale oil and shale gas. … But what is the breakeven point of this production? It differs in various regions of the United States. Estimates range from $65 per barrel to $83. Now the oil price has fallen below $80 per barrel. Shale gas production is becoming unprofitable."
With respect to Ukraine, Putin said: "It is assumed that Russia has interests there, but our right to defend them and the people living in those territories is denied." Nonetheless, he said, "We shouldn't fan any passions over it on our side. One should understand: That's how the world is functioning. It implies the struggle for geopolitical interests."
Meanwhile, the struggle for geopolitical interests in Ukraine has the country's defense minister claiming 7,500 Russian troops are present in the eastern reaches of the nation and its National Security and Defense Council saying Russia is moving advanced MiG-31 fighter jets to a base close to its border.
Guess it is a good thing the Russian president doesn't want to fan any passions over the situation.
© Copyright IBTimes 2023. All rights reserved.
FOLLOW MORE IBT NEWS ON THE BELOW CHANNELS