Russia Criticizes Celebrations Surrounding NASA And SpaceX's Historic Launch
KEY POINTS
Russia's space agency criticized the celebrations surrounding the Demo-2 mission
Elon Musk taunted Roscosmos chief Dmitry Rogozin following Crew Dragon's launch
Rogozin congratulated NASA and SpaceX for the successful launch of the mission
As SpaceX's Crew Dragon capsule successfully docked with the International Space Station (ISS), Russia's space agency criticized the celebrations surrounding the historic Demo-2 mission. SpaceX founder Elon Musk, on the other hand, taunted Russia with a simple joke.
On Saturday (May 30), SpaceX was able to successfully launch two NASA astronauts into space. The following day, the capsule docked with the ISS, allowing astronauts Bob Behnken and Doug Hurley to board the orbiting station.
It was regarded as a historical event since the mission marked the first time that astronauts were launched from the U.S. since 2011. Prior to SpaceX's successful launch, NASA astronauts going to the ISS had to be transported by the Russian space agency Roscosmos using its Soyuz capsules.
Following the successful launch and docking of the Demo-2 mission, various countries congratulated SpaceX and NASA for their achievement. Russia, however, criticized the mission and referred to the celebrations surrounding it as hysteria.
According to Vladimir Ustimenko, spokesperson for Roscosmos, NASA and SpaceX should have achieved crewed commercial spaceflight a long time ago.
"We don't really understand the hysteria sparked by the successful launch of a Crew Dragon spacecraft," he said in a statement, according to AFP. "What should have happened a long time ago happened."
Musk, on the other hand, released a special statement addressed for Dmitry Rogozin, the head of Roscosmos. In 2014, Rogozin mocked NASA's lack of human spaceflight programs. He even joked that the agency might resort to using trampolines to transport astronauts to the ISS.
After six years, while on a news conference following the launch of Demo-2, Musk referenced Rogozin's previous remarks to NASA.
"The trampoline is working," Musk said during the conference.
Despite the tension between Russia and the U.S. regarding the latest space mission, Rogozin congratulated NASA and SpaceX in a series of tweets. He also greeted Musk and commended him for the joke he made. Rogozin then implied that Roscosmos might consider working with SpaceX on a future project.
"Please convey my sincere greetings to @elonmusk (I loved his joke) and @SpaceX team," he stated. "Looking forward to further cooperation!"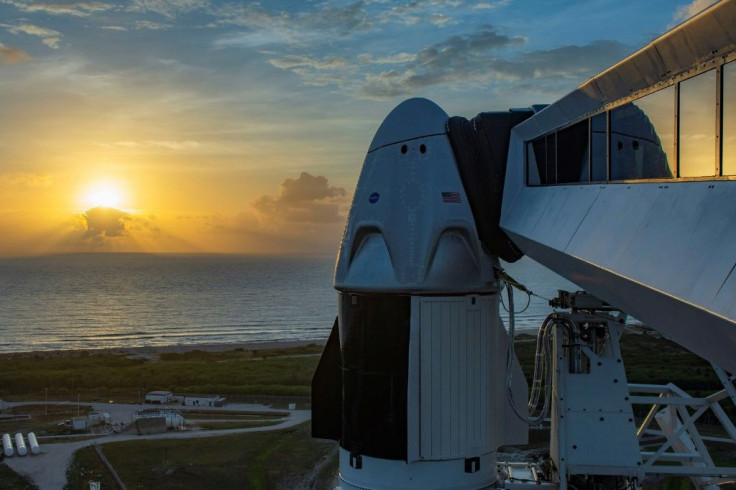 © Copyright IBTimes 2023. All rights reserved.
FOLLOW MORE IBT NEWS ON THE BELOW CHANNELS