SpaceX, NASA Launch: What's Next For Rocket After Successful Launch? How Did Elon Musk React?
At about 3:22 p.m. ET on Saturday, SpaceX's Crew Dragon successfully launched from Kennedy Space Center in Florida, marking the first manned space flight takeoff from U.S. soil since 2011. By 10:16 a.m. ET on Sunday morning, the craft, flown by Robert Behnken and Douglas Hurley, successfully docked at the International Space Station (ISS).
Behnken and Hurley are set to join NASA's Chris Cassidy and Russian cosmonauts Anatoly Ivanishin and Ivan Vagner onboard the ISS. A celebration of the Crew Dragon's pilots' historic arrival was scheduled to take place aboard the station.
With the successful docking, the two astronauts will now remain on the ISS for between 1-4 months conducting research. The precise duration of their stay will be determined by the speed at which the next Crew Dragon craft.
In a statement, NASA Administrator Jim Bridenstine called the launch "an important step on our path to expand human exploration to the Moon and Mars."
Following the successful launch and docking, SpaceX CEO Elon Musk issued an emotional statement at a Kennedy Center press conference.
"I'm really quite overcome with emotion on this day, so it's kind of hard to talk, frankly," Musk said on Saturday. "It's been 18 years working towards this goal, so it's hard to believe that it's happened."
"I think this is something that's particularly important in the United States but appeals to everyone throughout the world who has within them the spirit of exploration," he continued. "This is something that I think humanity should be excited about proud of occurring on this day."
The Crew Dragon capsule was carried off by the Falcon 9 rocket. Since the end of NASA's space shuttle program in July 2011, U.S. astronauts have been heavily dependent on Russia's Soyuz craft to reach the ISS and to conduct training exercises.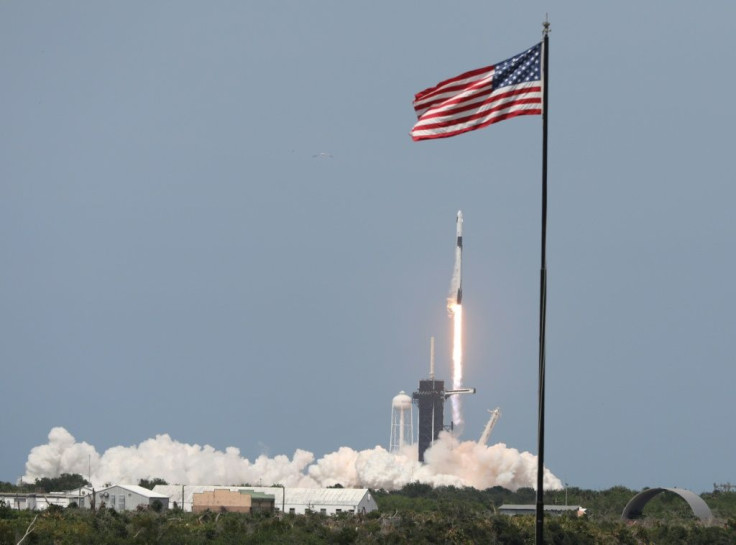 © Copyright IBTimes 2023. All rights reserved.