Russia Developing Multipurpose Missile Launchers For New Warships, Air Defense To Get Self-Homing Warheads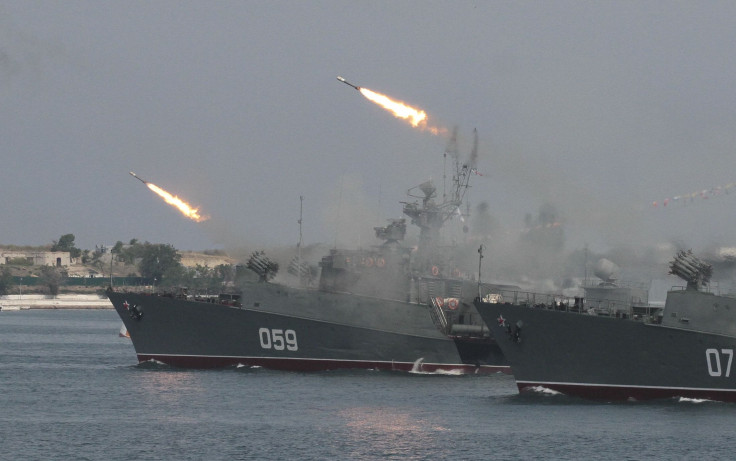 Russia is currently working on a multipurpose missile launcher, which will be equipped on new warships for the Russian navy. The latest report comes at a time when Moscow continues to beef up its military strength with new missiles, despite the country's struggling economy.
According to Technodynamika, a subsidiary of the state-owned corporation Rostec, the new multirole launchers will be able to fire ship-borne missiles of different classes from a single launching tube, Russia's RIA Novosti reported. NATO warships are also equipped with similar hardware, including the Aegis Combat System.
"We have already completed the preplanning work to create the multi-role missile launchers for different types of missiles," Maxim Kuzyuk, the head of Technodynamika, told RIA Novosti.
Russia is also reportedly developing a new class of anti-air destroyers, called "Leader," which will be equipped with more than 200 silo-based missiles of different classes. The Russian navy is expected to get 12 Leader-class warships by 2025, RIA Novosti reported.
Moreover, Russia's air defense is also expected to receive highly maneuverable missile systems that will be powered by new-generation munitions, according to the Russian defense ministry.
"In addition to the S-400 systems, our air defense forces will start receiving the S-350 Vityaz missiles, which are more maneuverable and boast self-homing warheads of a new generation," Colonel Igor Klimov, a Russian defense ministry spokesman, told RIA Novosti.
The new S-350 Vityaz missiles, which will enter service in 2016, are short-to-mid range air defense missile system.
Russia continues to boost its military strength with new missile systems, regardless of its crippled economy, mostly affected by Western sanctions over Moscow's alleged involvement in the conflict in eastern Ukraine.
According to media reports, the Russian navy is developing new "aircraft carrier killer" submarines that can carry cruise missiles. The county will also reportedly deploy the first Bastion silo-based surface-to-ship missile system in the Crimean Peninsula by 2020.
© Copyright IBTimes 2023. All rights reserved.
FOLLOW MORE IBT NEWS ON THE BELOW CHANNELS