Russia Will Deploy First Bastion Surface-To-Surface Missile System In Crimea By 2020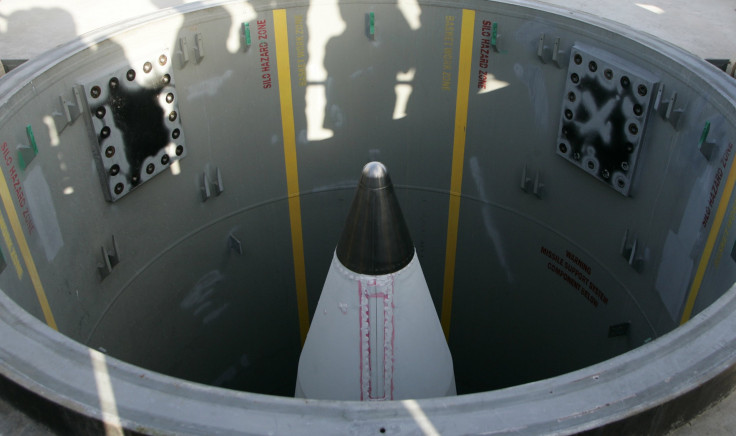 Russia will deploy the first Bastion silo-based surface-to-ship missile system in the Crimean Peninsula by 2020, Moscow-based Interfax news agency reported Thursday. The new missile system will be positioned in the region as part of the Kremlin's plans to increase security in the Black Sea area.
The deployment of the coastal missile system comes more than three months after Russia deployed Bastion antimissile systems in Crimea. The Crimean Peninsula is an internationally recognized Ukrainian territory annexed by the Russian Federation in March 2014. The event was condemned by many world leaders, as well as NATO, as an illegal takeover of Ukrainian land.
"The first Bastion silo-based surface-to-ship missile system will be deployed in Crimea within the next five years," a source within the Russian navy told Interfax. "It will use both the currently existing Yakhont anti-ship [missiles] and prospected missile systems being developed at the moment, which will be capable of destroying any target in the Black Sea area."
According to the source, the silo-based infrastructure of the Bastion missile will significantly increase the system's capability. A missile silo is a vertical cylindrical structure, which is constructed underground to store and launch intercontinental ballistic missiles.
"The stationary type of deployment would make a retaliatory strike upon any ship invading Russia's territorial waters in the Black Sea inevitable," the source added.
During the deployment of the Bastion antimissile systems in Crimea in March, Russian President Vladimir Putin said that the move was defensive and was aimed at protecting the region from potential threats.
"The Bastion antimissile systems are high precision weapons ... are defensive systems that protect the coastline, protect territories," Putin said at the time. "They are believed to be the most efficient coastal systems in the world as of today. So, at a certain point, we deployed these coastal systems Bastion to make it clear that Crimea was under safe protection."
Last month, Russia announced that it would enhance the combat readiness of its Northern Fleet by deploying new Bastion anti-ship missile complexes in the Arctic in 2015. The coastal defense missile system is reportedly designed to destroy enemy ships, including landing squadrons, convoys, carrier strike groups and single vessels.
© Copyright IBTimes 2023. All rights reserved.