Russia Eyes New Wide-Body Jet, Co-Developed With China, By 2025; New Fighter Jets Expected In Early 2017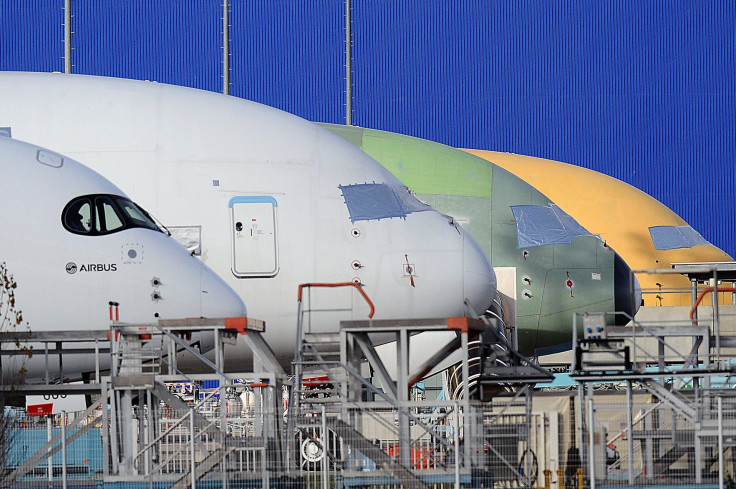 Russia and China are jointly developing a new wide-body aircraft, which the former wants to be ready for delivery by 2025. The ambitious project is considered Russia's latest attempt to challenge Western plane manufacturers like Airbus and Boeing.
Russia's United Aircraft Corporation (UAC) and China's Commercial Aircraft Corp., both state-run companies, have been considering the joint development of the new aircraft since May 2014, Reuters reported Monday, adding that both governments were expected to make a decision on the project after last September.
"We would like to develop, certify and produce the first aircraft within ten years, so by 2025 we should begin deliveries," Reuters quoted Yury Slyusar, UAC's president, as saying to reporters at the Paris air show on Monday. "The level of the Chinese industry that we're seeing leads us to believe that it will be a very innovative aircraft."
Meanwhile, UAC also announced on Monday that Russian military will receive its first batch of fifth-generation fighter jets by early 2017.
Taking On A Duopoly
The project is expected to give both Russia and China an opportunity to compete in the wide-body aircraft segment, which is currently dominated by America's Boeing and Europe's Airbus.
While the former Soviet Union had already developed wide-body technology decades ago, the upcoming jet would be a completely new design, Slyusar said, adding that the jet's engine is expected to be supplied by either U.S. aero-engine maker GE Aviation or Britain's Rolls-Royce, Reuters reported.
New Fighter Jets
Slyusar also announced on Monday that the first batch of fifth-generation fighter jets will be delivered to the Russian military in late 2016 or early 2017. UAC's Sukhoi unit has already delivered four prototypes of the T-50 aircraft to the military while three more samples are expected to be delivered later this year, Defense News reported, citing Slyusar.
UAC is currently focusing on transport aircraft, with two prototypes of the new IL-112 light transport jet due for delivery in 2017, while three of 39 upgraded Il-76 aircraft will be delivered to the Russian military later this year.
UAC, which produced 159 aircraft in 2014, is also working on upgrading plans for Russia's An-124 aircraft, according to Defense News.
Meanwhile, Russia is expected to showcase its newest airplane, called "Yakovlev Yak-130," at the Army-2015 expo on Wednesday. The fighter jet can fly at a maximum speed of about 652 miles an hour, while carrying both guided air-to-surface and air-to-air missiles.
© Copyright IBTimes 2023. All rights reserved.